---
💖🎉🇺🇸 Happy 4th Of July
DIY To Cover Hair Loss!
Hair Loss Blog Newsletter
For July 2021
---
Hello friend,

Happy July! Ok, I know I am a tad early with this newsletter because it won't be July for at least two more days.

But I wanted to give you time to try out the 4th of July ideas for healthy hair growth that I have planned in this newsletter!

I hope that you will enjoy your 4th of July holiday that will be here soon this coming weekend!

Me and my family are likely to watch our favorite summer beach movie: Jaws part 1, eat out at our favorite taco spot and enjoy our city's display of fireworks in the evening!

I'm hoping you will also enjoy your special 4th of July holiday as well! I can almost smell what your cooking on your BBQ Now! :P

In today's newsletter I have a fun 4th of July Inspired newsletter that I hope you will enjoy too!

That includes a fun DIY that can cover hair loss in a fashionable way!

Keep reading to check out our July newsletter...
Inspirational Quote Of The Month!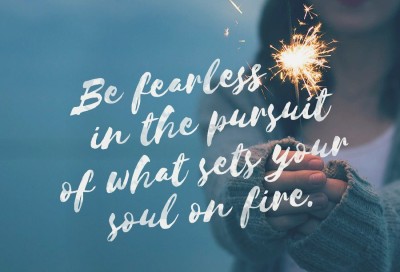 "Be fearless in the pursuit of what sets your soul on fire."

I love this quote! Don't you? It reminds me to not let anything stop me from giving it all I got! :-)
Easy & Fun
🎆🎉🇺🇸 4th Of July Recipe
That Helps With Hair Growth!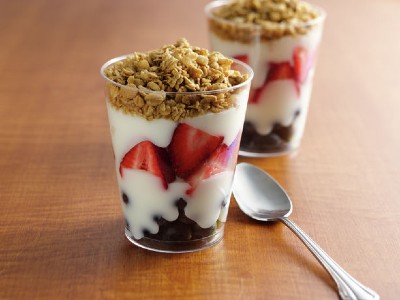 A Red, White And Blue Treat For This 4th Of July 2021!

Ingredients:

1/3 cup of blueberries

3/4 cup of vanilla yogurt

1/3 cup of strawberries sliced

1/3 cup of granola cereal

Ingredient-Benefits for hair growth:

Blueberries ~ help hair grow by improving oxygenation and circulation of blood in the body, particularly in the scalp for healthy hair growth!

Yogurt ~ has an ingredient in it that helps with blood flow to your hair and scalp. It's called vitamin B5 (known as pantothenic acid) and may help against hair thinning and hair loss!

Strawberries ~ contain vitamin C which encourages better iron absorption which in turn creates better hair growth!

Granola ~ even though this can be a little high in sugar (so if people are watching their sugar just use a tad bit as a topping) granola does have health benefits such as whole-grain oats which contain fatty acids, which add luster and shine to hair!

Yum! Try this yogurt parfait this 4th of July or for any other day of the year!

It's yummy, refreshing and a healthy treat for you that helps encourage healthier hair growth!

ENJOY! :)
---
New Blog Posts!
---
DIY Head Cover From a T-shirt!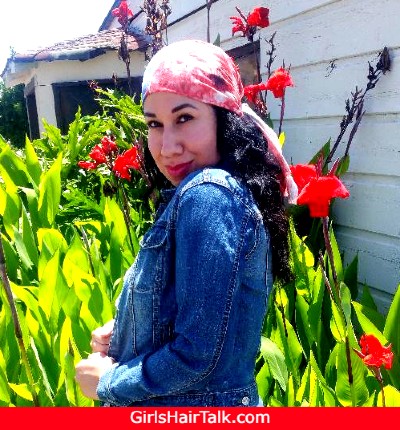 Hi, that's me! I created a DIY head wrap from my t-shirt!

It was a fun and easy project that you can do too!

Just find any t-shirt that you would like to turn into a cute head wrap! Click here to see how I turned my t-shirt into this beautiful head wrap easily!...



---
All Natural
🌹Hair Growth Spa Treatment!
Oh man, if you only knew how busy I have been lately y'all! I really need a spa night tonight and I can't wait to use my own natural hair growth spa treatment for shinier hair growth!

While it's in my hair, I can smell the subtle scent of rose and lavender because I use authentic Rose essential oil and Lavender essential oil in our hair care treatment! (It's not too strong scented at all because I am sensitive to strong scents.)

I recommend having a girls spa night for yourself! As for me, I like to put on my hair growth spa treatment exactly like the directions say- it's how I really use my product, then get into a warm bubble bath and afterwards will make my favorite tea to sip on...
I am having a BIG 4th of July Sale right now if you want to get your own hair growth spa treatment for thinning hair with a 50% off savings!
Happy 4th Of July Sale!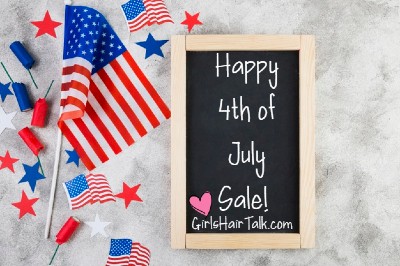 Click here to check out our 50% Off 4th of July Sale ~ ends soon!








---

~ Take care my friend, Love You! ~ ((Hugs))- Margarite♡

of GirlsHairTalk.com

💖Blog

💖Shop
---