---
💖Female Hair Loss Blog Newsletter
☀️For August 2021
🍦3 Ingredient Ice Cream
To Eat For Hair Growth!
---
Hello Friend ~
What Have I Been Up To?!
I hope you are having a great summer!

I have a fun DIY ice cream recipe in this newsletter that you can make that is just 3 ingredients!

It's great to eat ice cream during this hot summer month, so it might as well be able to help your hair grow!

Along with some other tips such as my new "self confidence tips" and news about what has been going on lately all jam-packed inside of this newsletter!!!

August is actually my birthday month! I know my birthday is getting closer by the hotter it gets! LOL

So happy birthday to every one with a birthday close to this time of year. I know there is not too much to choose from to celebrate your summer/ sept. birthday due to things being closed and it being so so hot! I totally understand!

This year my aunt and uncle surprised me by taking me out to eat, to celebrate my birthday!

It was a total surprised because they asked me to give them hair cuts, like usual - then afterwards they took me out to eat for my birthday!

I was so surprised because it was a day or two just after my actual birthday and I thought they just wanted a couple haircuts like usual! What a nice Happy birthday surprise I got!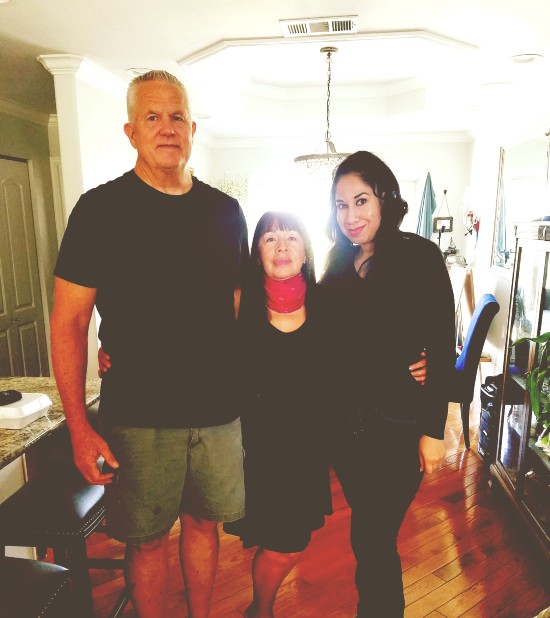 From your left to right are my wonderful, Uncle, Aunt and me after I cut their hair!
Then they both surprised me with some mediterranean food at a nice cozy restaurant named Giuseppe's Restaurant, in upland California! I highly recommend by the way! (not sponsored) Food was delish!
Some of the things we had was saffron rice, veggies with lamb and beef shish kabobs! Yummy and healthy!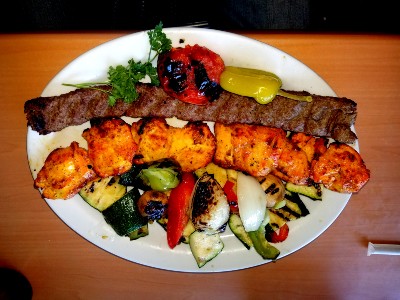 ...and more lamb with beef and chicken shish kabobs! LOL "I was surrounded by shish kabobs!" LOL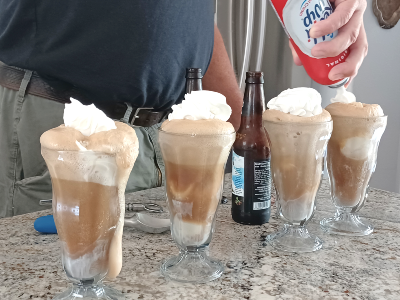 On a hot summer birthday like mine we had yummy root beer floats to cool us off and to finish up our meal back at their house!

In case you are wondering what ingredients we used it was Virgil's natural hand crafted root beer with haagen daz vanilla bean ice cream - yup they spoiled me! I hardly go out with everything going on, so this was a huge treat for me! I had to share with you my friend! :)

🍦Speaking of ice cream! Keep reading for my 3 ingredient ice cream recipe to eat to get healthier hair growth, later in this newsletter below!




Inspirational Quote Of The Month!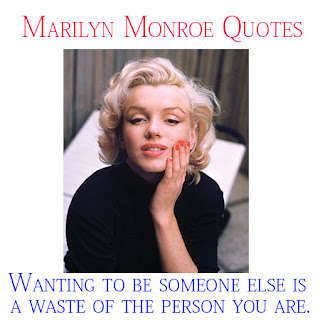 "Wanting to be someone else is a waste of the person you are." ~ Marilyn Monroe

Be you, everyone else is taken! You are the original not a copy. That is a great thing. I am going to start giving a monthly "confidence tip of the month" in my newsletters from now on that I plan on adding along with "the inspirational quote of the month"!




💖Confidence Tip Of The Month!
🌻To Help Build Your Self Esteem!
I want to start giving you a confidence tip of the month to help you know how valuable you really are, for those who need to hear this, The Bible states: "Look at the birds of the air; they do not sow or reap or store away in barns, and yet your heavenly Father feeds them. Are you not much more valuable than they?" Matthew 6:26 (You are way more valuable than even the birds of the air.)

My self confidence tip of this month in August is to have great posture, try to stand up straight and sit up straight.

Yup! Your Grandmother was right, it turns out standing up straight and sitting up straight in your chair isn't just good for your posture – it also gives you more confidence in your own thoughts, according to a new study.

According to the study by Richard Petty (professor of psychology at Ohio State University.) The results show how our body posture can affect not only what others think about us, but also how we think about ourselves!

Bonus it also helps us look younger!
See how good posture can make you look vs the bad posture picture! There are so many benefits with having good posture. Try It and so will I!

"Sitting up straight is something you can train yourself to do, and it has psychological benefits – as long as you generally have positive thoughts," Richard Petty says.

I hope that you enjoyed my very first self confidence tip of the month! More are coming every month in these newsletters so stay tuned! :)




🍦3 Ingredient Papaya Ice Cream
To Eat
That Helps With Hair Growth!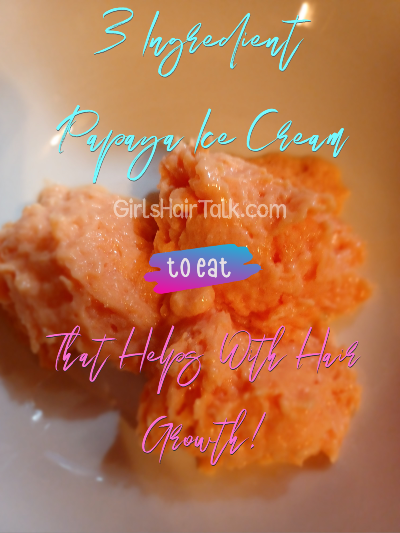 Experts reveal that papaya can help you from going bald!

Papaya is great for even people with diabetes!

It helps lower blood pressure, it also helps keep the middle layer of your skin that contains the root of each individual hair - strong and healthy, too!

Papayas are also rich in potassium, a lack of which has been linked with hair loss.

Papayas are also rich in vitamin C. A diet containing significant levels of Vitamin C can help fight alopecia and baldness.
Step 1
Cut the papaya
Step 2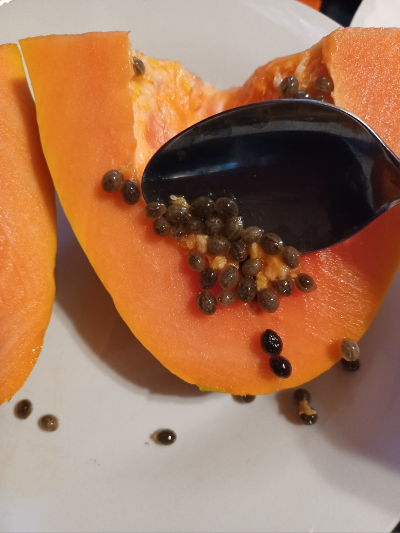 Scrape out the seeds.
Step 3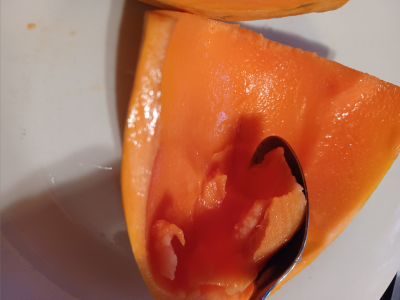 Remove the papaya flesh and place into a bowl..
Step 4
so that it looks something like this: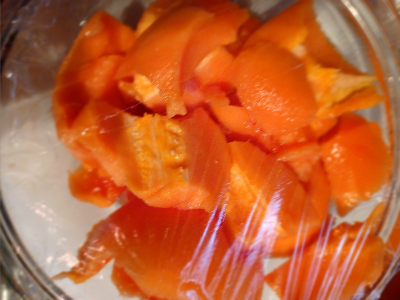 Step 5
Add about half a cup of yogurt of your choice and 2 cups of papaya in a blender.

I think plain vanilla yogurt would be a great choice, but it's ultimately up to you on which yogurt you use. :)

I also added a tablespoon of honey for sweetness!

You can add more honey depending on how sweet you want it to be. (Or you can also only use the sweetener of your choice and not use honey at all if you would like.)
Step 6
Blend until smooth in your blender and pour into a plastic container. Then place in the freezer over night.

The next day before you are ready to eat it, make sure you leave it out on the counter for an hour or two to soften so that it's easier to serve.
Step 7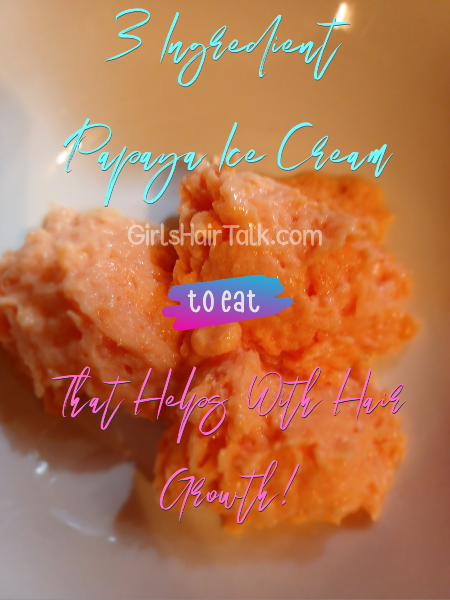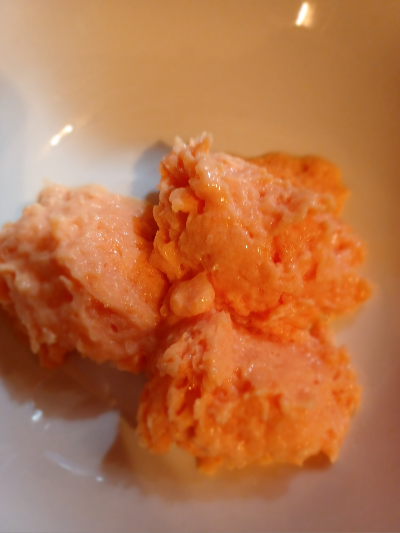 It should look like this, basically yummy, enjoy y'all! :P
---
💖Updated & New Blog Posts!
---
I have a whole page dedicated to the many hair product lawsuits that cause hair loss, it's terrible!

Make sure your shampoo is NOT on the list! Click here to see list of hair products to NOT use because they can cause hair loss!...



---
For a safe shampoo and conditioner to use, Click here to see my favorite shampoo for hair growth with Biotin in it that helps fight hair loss in women! I love this shampoo and conditioner because it does not cause cancer or hair loss. It is all natural with essential oils!
---
🌹All Natural
Hair Growth Spa Treatment
For Thinning Hair
💖50% Off My Birthday ~ Sale!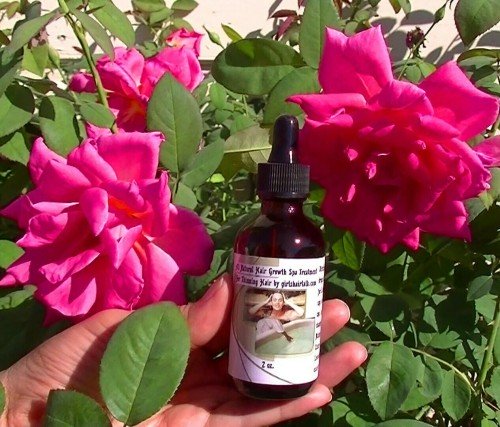 If you have not tried my hair growth treatment for thinning hair, now is a good time to try it or to reorder because

I have no idea how long I will run this sale for.

Before you know it our product will be back to FULL price again.

So it's a good idea to grab it before the price changes back soon!
🎂Happy Birthday To
All The Nearby August Birthdays!!
🎈Click here To Check Out The 50% Off My Birthday Sale!!...








---

~ Take care my friend, Love You! ~

((Hugs))- Margarite♡

of GirlsHairTalk.com

💖Blog

💖Shop
---