---
💖Female Hair Loss Blog Newsletter
🎃For Halloween 2021
---
Hello Friend ~
Hello friend,

This month's newsletter is filled with fall fun along with a hair loss care twist to it!

I love you and want to provide the best resources for you that I possibly can for your hair care journey.

I am happy that you opened this month's newsletter!! I promise you I will not disappoint! Check out all of the hair care fun below along with my top picks to help you get the best look possible...
Me today, trying to decide which pumpkin is the cutest! Happy Halloween 2021!




Inspirational Quote Of The Month!
"Be yourself no matter what people say, for if you were a perfect person you will still be judged by people." ~ Elvira




💖Confidence Tip Of The Month!
🌻To Help Build Your Self Esteem!
Chatting with a stranger boosts joy!

Really?

Yes, Really!

While running errands or walking through your local farmer's market try giving a complement to a booth owner whose products you enjoy. Doing so makes them happier and will put a smile on your face too!

British scientists say striking up a conversation no matter how short with somebody that you don't know will give yourself a spike in positivity of at least 20%!

Connecting with others will increase your sense of belonging which will in turn boost you self worth and self confidence too!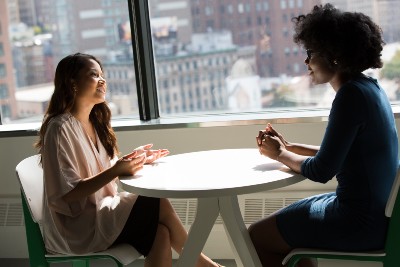 🎃🍁🍃Pumpkin Chocolate Chip Muffins
To Eat
That Helps For Hair Growth!
Ok y'all first of all this is a must-try recipe!!

My whole house smelled like pumpkin spice heaven.

This is a divine, healthy and delicious recipe plus bonus it is healthy for hair growth!!
Step 1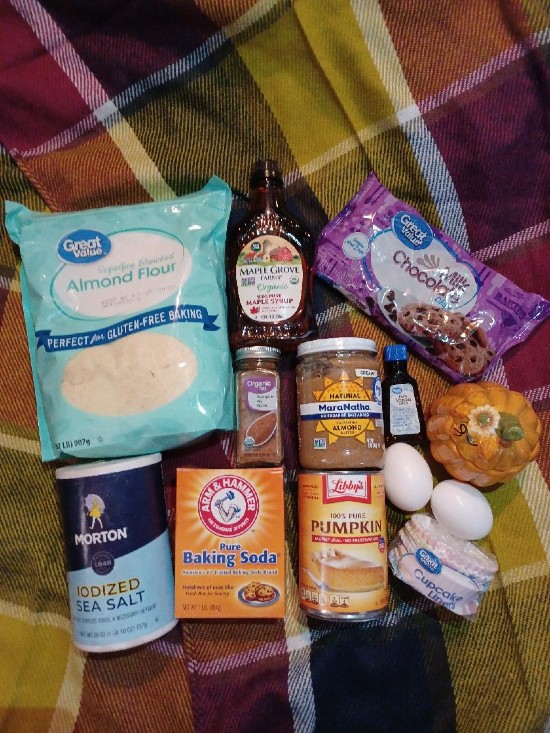 Gather all of the ingredients: I got everything at Walmart, so no need to go to a million different stores. :)

Ingredients

1 cup pumpkin puree

1/2 cup almond butter

2 eggs

1/4 cup maple syrup

1/2 tsp vanilla

1 3/4 cups almond flour

1 tsp baking soda

1/4 tsp salt

2 tsp pumpkin pie spice

1/2 cup dark chocolate chips and a tad more for topping!
🎃🍁🍃Pumpkin Chocolate Chip Muffin
Ingredient Hair Growth Benefits
Before we get started, I wanted to explain to you why these treats are actually good for you and your hair. :)

Pumpkins contain Biotin (B-7) which is the king of the B vitamins because it promotes super hair growth. B-7 aids in the production of keratin which is the protein that is within our hair strands.

Almonds contain healthy elements such as magnesium, iron, vitamin E, biotin, potassium, zinc, magnesium, omega 3 and 6, fatty acids and is loaded with protein which helps stimulate hair growth.

Eggs can be a superfood for your hair due to the unique combination of vitamins found inside. Vitamins A and E, biotin, and folate are just some of the nutrients that researchers have linked to hair growth and healthy hair.

Pure maple syrup is not only high in antioxidants, but every spoonful offers nutrients like riboflavin, zinc, magnesium, calcium and potassium to help with hair growth. But say yes to the real maple syrup and no to the fake maple syrups!Read the ingredients to be sure!

Dark chocolate chips have real benefits for your scalp and hair such as minerals like copper, iron, and zinc to increase cell growth and blood flow to the skin and scalp for healthier hair growth.

Ok let's continue and get started now that you got all of the ingredients that you need...
Step 2
Mix all of the dry ingredients first.
Step 3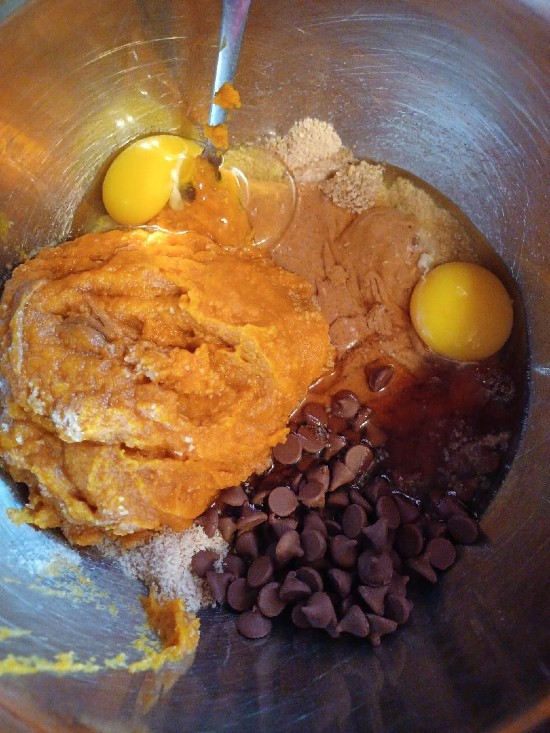 Then add all of the wet ingredients.
Step 4
Gently mix wet and dry ingredients together.

I used a spoon to mix so easy to do! So no need for any electronic mixers.
Step 5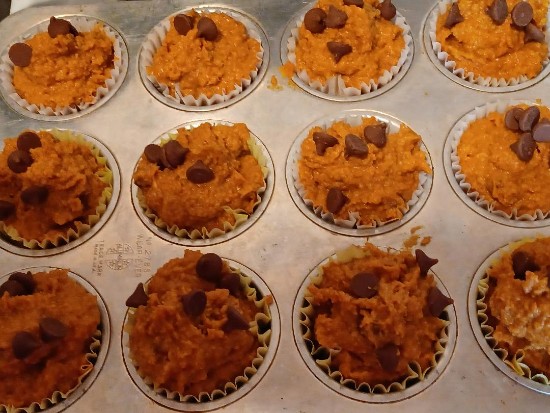 Place mixture into a cupcake lined muffin tin for easy clean up later!
Step 6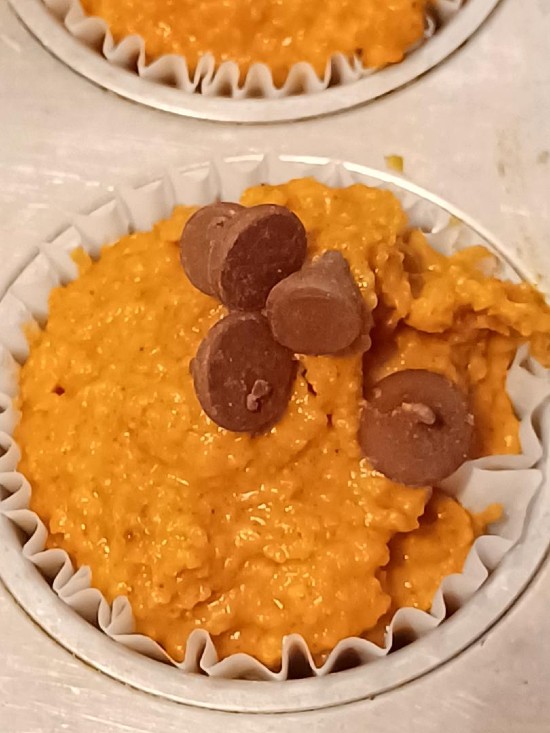 Add a sprinkle of dark chocolate chips as a topping before baking! Yummy and pretty!!
Step 7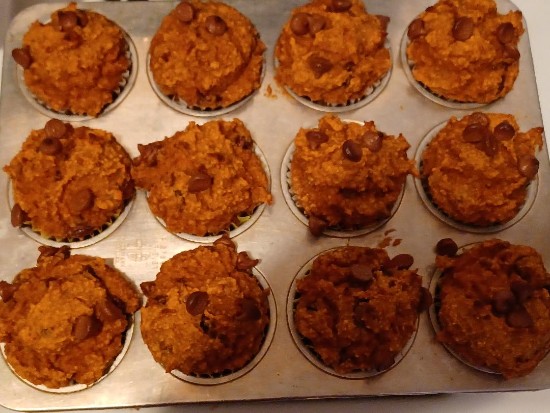 Bake in your oven for 350 degrees for 25 minutes.~ Makes 12 Delicious Muffins for Halloween and Fall Time!!🎃
Step 8
Enjoy and Happy Hair Growth and Happy Fall y'all! :)




New Blog Post!
Alexyoumazzo Celebrity Hair Loss
Have you ever heard of the tik tok celebrity Alexyoumazzo?

Actually her real name is just Alex. She is a huge Tik Tok Star with over 6 million followers on Tik Tok alone and even more on her additional social media platforms and yes she is bald and she embraces it. Click here to read more about @alexyoumazzo and her hair loss story....




My Recommendations...
Hi these are my recommendations for prettier hair Not sponsored but affiliate links are included for companies that that I truly believe in and want to share with you, my friends!
For Thicker Hair I Recommend Halo Hair Extensions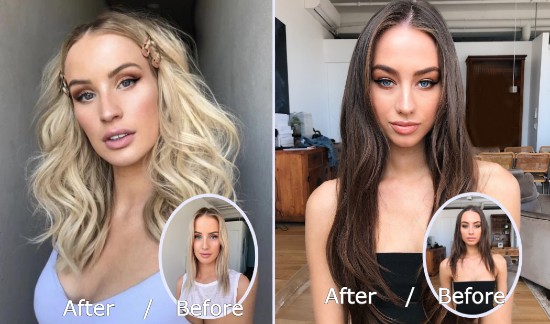 The small pictures above are the actual before's and the larger pics are the real life after's!!!

Click Here To Check Out Halo Hair Extensions The Easiest Hair Extensions To Apply In The World!....





For The Cutest Halloween Wigs And Costumes...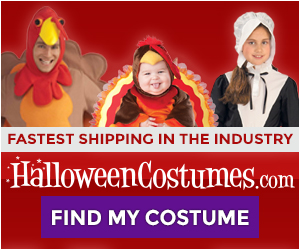 This Halloween costumes site is my go-to for the best costumes you can find for those who don't like to put together costumes themselves last minute on Halloween day. I have been there many times! LOL Haven't you?

Click Here To See All Of Their Halloween Wigs And Costumes...




For Hats Galore I Recommend E 4 Hats!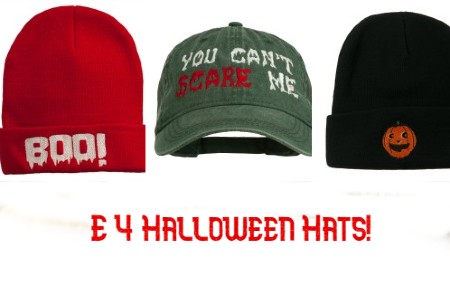 With the cooler days of Fall that are here you want to make sure you keep your head nice and warm but still looking cute for Halloween...

Click Here To Check Out All Of Their Halloween Hats...




🎃🍁🍃50% Off Halloween Sale!
For Our
💖🌹Natural Hair Growth Spa Treatment
For Thinning Hair Growth!
🎃🍁🍃Click here To Check Out Our Halloween Sale for Natural Hair Growth!!...
Not only does it help with hair growth but our product helps with a healthier scalp as well. That's why I Will always recommend Our GirlsHairTalk Hair Growth Rose & Lavender Treatment for a beautiful hair and scalp!! :)








---

If you want to say hi hit reply to this email I'm kinda shy myself but I love doing this content for you! ~ Take care my friend, Love You! ~ ((Hugs))- Margarite♡

of GirlsHairTalk.com

💖Blog

💖Shop
---