---
GirlsHairTalk: Hair Loss Blog
🌽Thanksgiving Hair Loss
Newsletter For November 2020
---
Quote Of The Month!
"Not what we say about our blessings, but how we use them is the true measure of our thanksgiving." Is the quote of the month!
Hi, I Want To Hear From You :)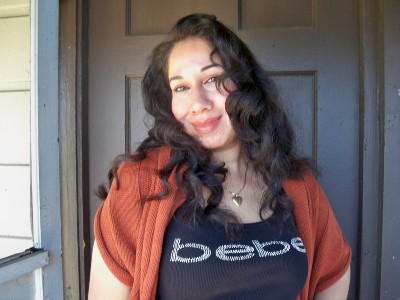 I just want to say keep your spirits up and never ever give up on your goals.
I would love it if you ladies gave me some ideas of what kind of articles you would like to see on GirlsHairTalk.com. You can let me know by replying to this email to tell me or by writing in the comments section of the GirlsHairTalk.com's home page of what you need from me and or my website, I am here to serve you.
I won't know what help you need unless you tell me.
#1 is support from each other! That is why I placed a comments section on every page of our site. Please use that to help and comment to each other for support for one another especially for such a time as this. In the mean time I will continually keep posting fun and helpful articles for hair growth tips, hair thinning & hair loss coming.
Wishing Y'all A Blessed
&
Happy Thanksgiving 2020
"A picture Of Us Preparing Thanksgiving Dinner At My Family's House Last Time"
I will miss my family this year dearly, as living in California we are not allowed to have large gatherings. But I will make the best of the situation by staying positive minded and enjoying the day anyways!
Hair Loss Can Be Caused By Stress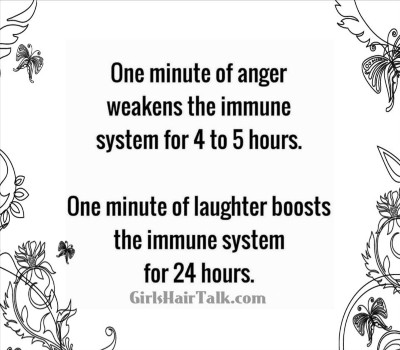 As you may or may not know hair loss can be caused by a state of depression, stress, sadness, shock or other negative state of mind.

This happens because your physical health and mental health can react to one another.

For example yelling or being angry can cause your immune system to go down.

So please stay calm, it is important for your health.

That's why it is so very important to give someone a gift when they are healing from a cold, surgery or even giving them flowers if their loved one has passed away.

Doing so will actually help their mental health just knowing that somebody cares. It also helps as a cheerful visual that will actually improve their immune system.

I truly believe that is why hospital rooms have televisions, because funny shows or whatever you watch for entertainment can actually help heal you faster because watching your favorite show can actually bring your mental health to a happier state of mind and that can actually have a positive effect on your physical health.

It is scientifically proven that there is a link between stress & physical health including hair loss, which can be caused by stress.

So here are my top tips for staying mentally healthy to help enjoy your thanksgiving this year regardless of the issues you may face.

Yes, it is possible to be happy in the midst of a struggle! It is a mindset...




My Top Tips For Staying
Mentally Healthy
&
Happy
This Thanksgiving



1) Don't have guilt for having a good time, it's OK to be happy.

2) Concentrate on what you DO have, NOT on what you don't have.

3) Whether it's little or big, be happy with what you HAVE accomplished.

4) Plan on eating healthy MOST of the time but it's ok to have a special treat here and there do not feel guilty for the times when you do indulge like on Thanksgiving day.

5) Identify the triggers that make you sad and try to avoid them if possible.

6) Call a loved one that might need cheering up, helping others makes you feel better too!

7) Make a special side dish or dessert that you always wanted to try or miss having.

8) Giving yourself a manicure / pedicure it is really fun and relaxing. You can soak your feet in Epsom salt which is relaxing to help ease off stress. They also have press on nails to make it look like you went to a nail salon. I recommend imPress brand of press on nails from the drugstore you can get them at CVS. (Not sponsored) They turn out so pretty and professional looking! (Plus the price is only around $5.99!)

9) Work on your favorite hobby or start a new hobby! Doing this can take your mind off of things and put you in a more positive state of mind mentally.

10) Write a list of things you are thankful for on stick-it notes and place them around the house for reminders of what you are thankful for. It's a total happiness booster!
---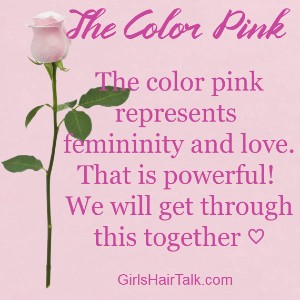 My Continued Covid-19 Message Quote From Me To You <3
---
New Blog Posts!
---
James Charles Hair Loss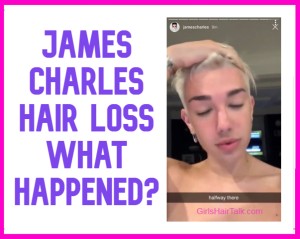 Youtube celebrity and professional makeup artist James Charles has dealt with hair loss of his own

Click here to read all about his story...
---
Which Hair Growth Vitamin
Is The Best?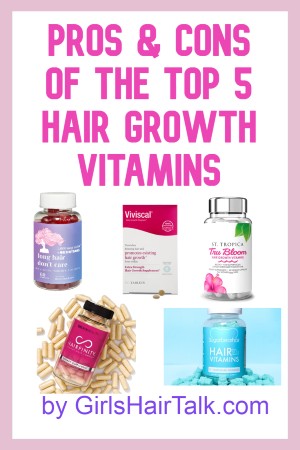 These companies produce some of the most popular hair growth brand vitamins right now. I give an honest review on each vitamin brand along with my thoughts about each one.

Click here to read my vitamin review for hair loss regrowth...
---
My Thanksgiving Wishes For Ya!
&
Thank You!
I wish y'all the happiest Thanksgiving possible as you enjoy a warm meal and consider it a blessing.
I pray for you my subscriber family's health and total well being and am very thankful for each of you that are subscribed to me. I have love & I appreciate you!

((Hugs))- Margarita♡
---