---
💖Female Hair Loss Blog Newsletter
☀️For Labor Day 2021
---
Hello Friend ~
Hello friend, so it looks as though Labor day weekend has arrived!

To me that means it's nearing the end of summer and the beginning of all the fall festivities that are arriving soon!

So I had to visit the beach one last time before the whether will be too cool to go!

So me and some friends went to visit Santa Monica Beach, California. We had a blast! Let me tell you all about it. They have a fun pier with fun things to do out doors such as arcade games, food and fun!

The whether was so nice that day not too hot and the people there were as happy as I was, just to be outside enjoying the great out doors!

Speaking of the beach, I have a great DIY that you can do from home to bring the beach to you!

To get big beautiful beachy voluminous hair, I love to use this recipe from time to time:
The essential oil is optional if you want a "scented beach hair spray" I didn't add any essential oil, when I make the DIY spray and it works just the same. So it's up to you! Have fun creating your own special recipe for you! I am born and raised in California and have tried this DIY hair recipe above and it works just like you were really at the beach!

That sea salt air and salty sea water combination at the beach gives your hair mega volume and this recipe pictured above does the same exact thing but at home! If you give it a try, it will make your hair appear much thicker all year 'round even if you are not near a beach!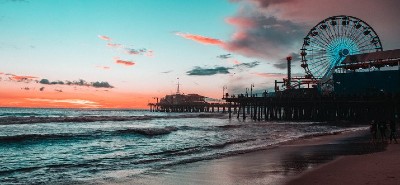 Santa Monica Beach, California, I gotta say this one is a great beach to go to!
Just dippin' My feet in the ocean...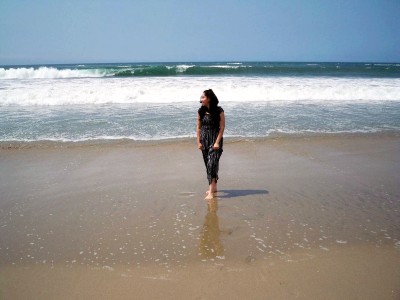 And feeling' the breeze!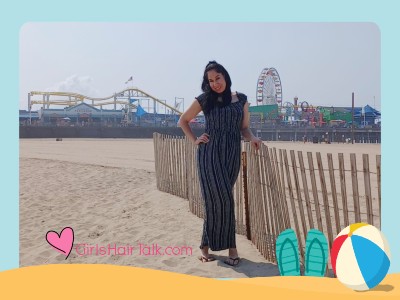 Wishin' you were here with me!




Inspirational Quote Of The Month!
"Today is the perfect day to start living your dreams."

Your dreams take time! Make a plan and take it one day at a time.

Every day spend at least 1 hour to pursue your dreams and sooner or later you will start to see your dreams come true!

Just write down your dreams where you can see them every day as a reminder of what you want and great things will start to happen! ~ Margarite xoxo




💖Confidence Tip Of The Month!
🌻To Help Build Your Self Esteem!
My tricks to feeling confident is playing music in the car before I go places to pump me up! ~ Jodi

I agree! I also play some music that I enjoy while getting ready to go somewhere, it puts me in a great mood and ready to go!

Experts say this about when we play music that we enjoy : "Music in the home creates an environment conducive to the creative process – known fact – and when we are creative or successful, this increases our self-confidence in ourselves."
I originally learned this confidence tip while getting ready at a family members house before my aunt was supposed to speak to others (as her job is a life coach). We were putting on our makeup while listening to her favorite tunes which happened to be the Supremes! I did her hair for the event and her event was a success, she did a great job.

Choose your favorite tunes to put yourself in a great mood and you will automatically see a boost of self confidence to face the world!




🍌🍁🍃Autumn Banana Nut Muffins
To Eat
That Helps With Hair Growth!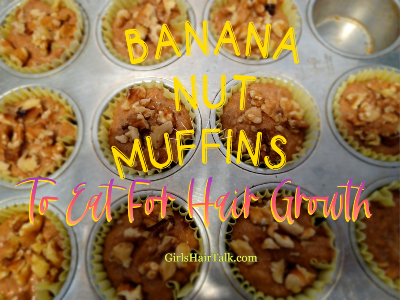 With Fall right around the corner there is nothing like home baked goods to warm you right up during this Autumn season!

Plus it saves you money from buying a candle for the house because your whole house will have the fall scent of these warm banana nut muffins! Check them out!

They are super healthy to help you with your hair growth journey and to also help prevent hair loss!!
Step 1
Mix:

~ 3 bananas (the riper the better) ~ 2 eggs~ 4 tablespoons honey~ 1 and 3/4 cup white whole wheat flour~ 2 teaspoons pumpkin pie spice~ 1/2 teaspoon baking soda~ 1/4 teaspoon salt~ 2 tablespoons coconut oil~ 1 teaspoon vanilla extract
in a bowl with a potato masher.
Step 2
Place mixture in muffin liners.
Step 3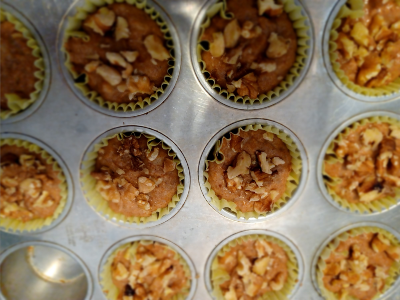 Top with crushed walnuts and Bake for 375 degrees for 12-15 minutes.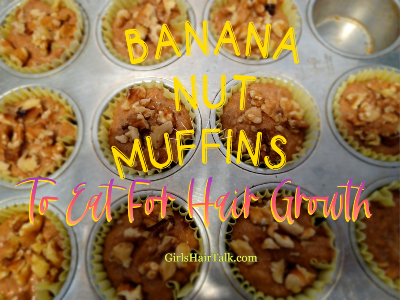 Enjoy and Happy Fall y'all! :)
🍌🍁🍃Autumn Banana Nut Muffin
Ingredient Benefits
~ Bananas are high in potassium. Potassium deficiency can actually cause hair loss, so upping your intake will guarantee less shedding!

~ Walnuts are the only known nut that contains biotin, B vitamins (B1, B6 and B9), Vitamin E, plenty of protein and magnesium, all of which strengthen hair cuticles and nourish the scalp!

~ Whole-wheat can provide your hair and body with zinc, iron, and B vitamins to help fight hair loss and shedding to help with hair growth!
---
I cut my hair a little shorter than
what I wanted :(
In the heat of the summer, I get a hot scalp from having so much hair and I get headaches. I honestly just want to shave it off in August E-V-E-R-Y Year!! It gets to be too much so I cut it and now I want to grow out my hair again. I will do this by using my

Natural female hair loss treatment for hair growth...

as a leave in treatment over night and wash out the next morning every few days to speed up the hair growth process due to the oils in my hair treatment.

Next- I will not use heat on my hair such as hot rollers or flat iron because doing so causes dry brittle hair and fall out.

I already eat healthy because I know how much that helps along with the rest of my tips that I share with you in my newsletter to keep hair healthy.

I know that will work and so I will be ok and will enjoy this labor day weekend as I hope you will enjoy this weekend as well!!

To help you enjoy it a little more, I am giving out a 50% off automatic coupon to my Natural Hair Growth Spa Treatment For Thinning Hair....
🍁🍂50% Off Happy Labor Day Sale!
For Our
💖🌹Natural Hair Growth Spa Treatment
For Thinning Hair Growth!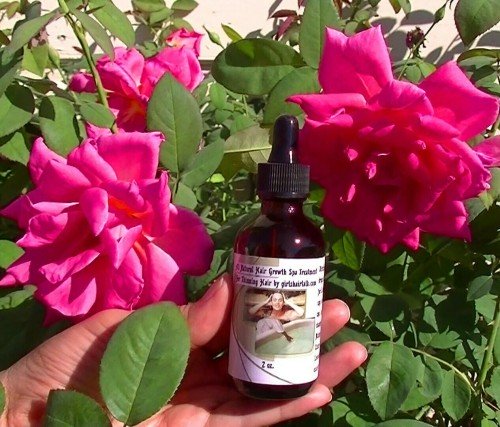 💖🍁🍂Click here To Check Out the Labor Day Sale for Natural Hair Growth!!...








---

~ Take care my friend, Love You! ~ ((Hugs))- Margarite♡

of GirlsHairTalk.com

💖Blog

💖Shop
---