(From A Professional Hairstylist)
at GirlsHairTalk.com
Newsletter For April 2020
---
Did you know stress can
cause hair loss?
With everyone dealing with all of the information and stress of covid-19. I have some stress-free tips that helped me to stay stress-free during this time and so I wanted to share these tips with all of my loyal email subscribers as well to help you avoid hair loss due to stress.



Stress Free Hair Tips To Avoid Hair Loss




---
Ever wondered how much
hair fall is normal per day?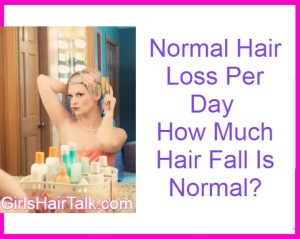 If you have ever wondered how much hair loss per day is usual, this article was written to help you know the answer to that question in detail.



How much hair fall per day is normal article...




---
Did you know castor oil can
help grow hair?
Did you happen to know that castor oil can help grow hair naturally? I tell you all you need to know to start your natural hair growth today!



Natural Castor oil hair growth tips




---
Does emu oil have
any hair growth benefits?
Emu oil, what is an emu? How will it help me? Does it really work to grow hair? Find out with all of your questions answered regarding hair growth, pain management, and anti aging skin care regarding this precious emu oil.



Emu oil, does it really work to grow hair?





((Hugs))- Margarite♡
---