Natural Alopecia Areata Cure Treatments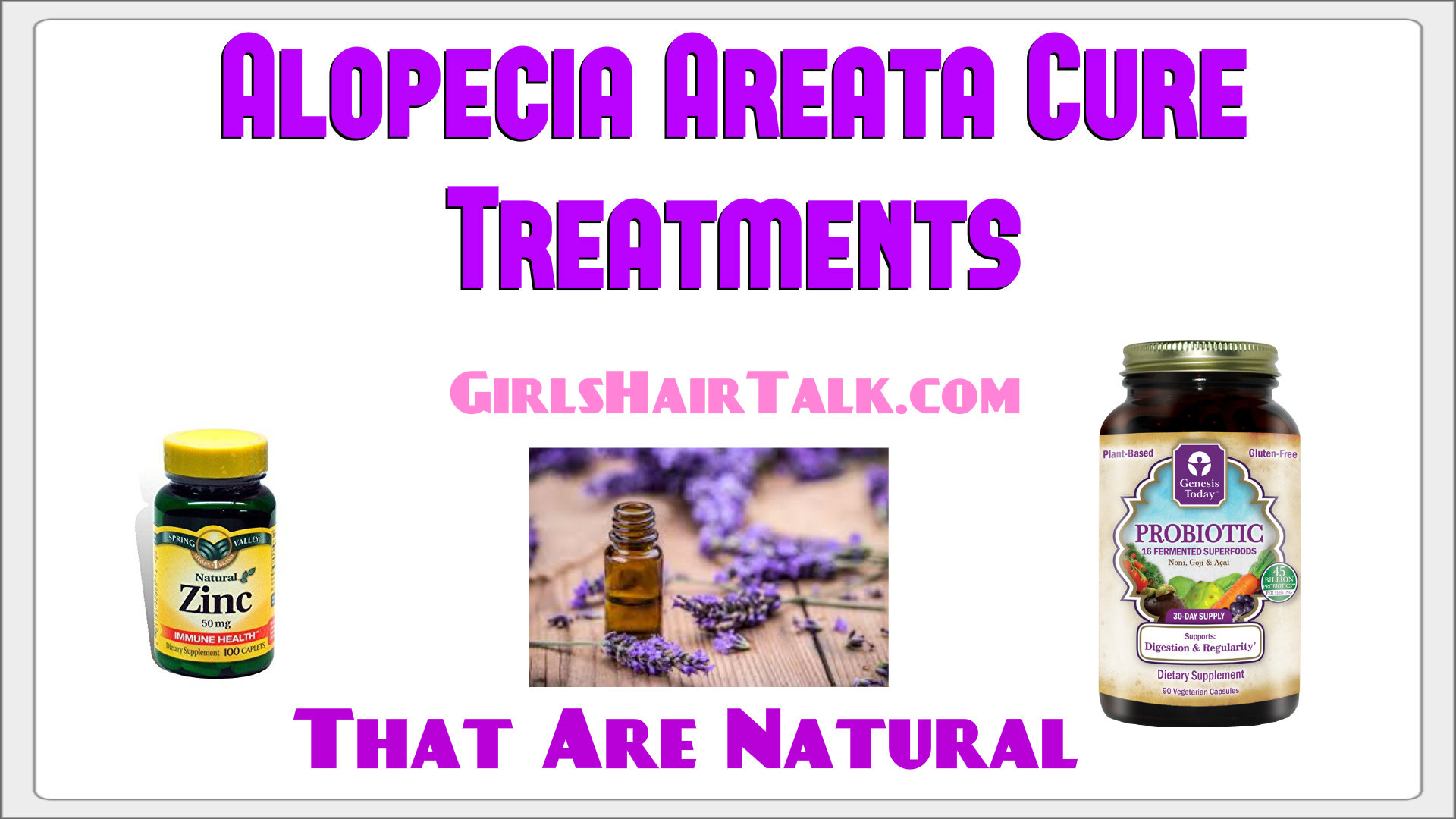 Alopecia Areata Cure Treatments, Questions and Answers
I hope that these natural alopecia areata cure treatments below help you in your battle with this auto immune disease.  These are helpful tips and tricks to help you get your hair back in hopes to help regain natural hair regrowth as soon as humanly possible. Please let me know your progress in the treatments below, as I hope others can be encouraged by your results! So please leave us a comment below if any or all of these natural alopecia areata cures worked for you. I would love to see pictures if you feel it will help others thank you always. - margarite of GirlsHairTalk.com
What Are The Statistics Of Alopecia Areata?
Alopecia areata effects 2 percent of the people in the world. That includes both male and females. 

The United States of America has an estimated 4.6 million people who are going through alopecia areata right now, so please know that you are not alone in this auto immune disease.  1 in every 125,000 men and 1 in every 250,000 women are suffering from this disease.
What Are The Alopecia Areata Symptoms? 
Alopecia is an auto immune disease where your body is attacking your hair follicle cells, due to the fact that your immune system thinks your hair follicles are dangerous for your body so it is actually trying to protect you. In Latin, alopecia areata means "Baldness in patches". So Bald patches on your head is a clear symptom or sign that you may have alopecia areata, although be sure to get a proper diagnoses from your family physician to be sure because there could be other reason for your bald patches such as Hair Loss After Pregnancy, Psoriasis Hair Loss, other female hair loss causes may include stress as well.
Another possible symptom includes changes in your finger nails called nail pitting, that look like this. 
Natural Alopecia Areata Cure Treatments
1. Probiotics:


Probiotics help to strengthen your digestive tract which in turn helps to strengthen your  immune system. probiotics also help release inflammation, helping you to get healthier younger hair growth, skin and nails too!

You can get your own probiotics here




2. Lavender Essential Oil:

Studies have shown when lavender essential oil is applied directly on bald patches on mice their hair follicles started to grow thicker and stronger. Other studies have shown that hair has grown on people's alopecia areata bald patches after lavender essential oil has been applied. So this trick is defiantly worth a try. I have a lavender essential oil hair loss recipe video here to show you how I suggest to mix it and apply it on your head for best results. 
3. Zinc:


Zinc is known to help heal and repair gut issues which in turn helps significantly improve your immune system and because alopecia areata is a autoimmune issue this will help fight hair loss. You can get your own zinc here.




4. Low Light Therapy:


Low level laser therapy is used to heal and repair damaged tissue instead of destroying it. 

Therefore low level laser light therapy is ideal to help heal, restore and help hair loss patients get stronger and thicker hair growth without any side effects.

Some may say that you cannot grow hair in a bald area of the scalp by using red light laser therapy but others disagree and claim the opposite that you very much can get hair growth. See more info and a study about low level therapy here.
Other pages you might be interested in: 
Home > Alopecia Areata Cure