Best Hair Loss Shampoo For Women
The best hair loss shampoo for women really depends on what your particular hair type is as well as what your hair needs are.
On this page I will walk you through the different hair types in order to be better informed.
I will also give you lots of step by step instructions and tips on the correct way to take care of your hair just like a pro so that you can achieve the best hair results possible.
Best Hair Loss Shampoo Step by Step Washing Tips
This is how I wash my hair step by step. Hopefully any of these steps will be helpful to you or a loved one. 
1.) How to wash the hair: I usually get in the shower and get some of my favorite shampoo in my hands and apply all over my scalp. Then I massage my scalp for about 1 minute and then apply a little more on the rest of my hair for about 10 seconds and then rinse off the shampoo completely. I always apply the shampoo focusing mainly on the scalp because this helps to make sure that your hair will stay hydrated and gorgeous.
2.) How to Condition The Hair: This is the last step for washing the hair in order to help maintain healthy hair growth. I apply the conditioner all over my hair but I focus the conditioner mainly on the ends and the middle of the hair. Doing this hair washing routine will give your hair a luxurious & healthy look and feel to your hair all year round.  
Quick Tip: I always use the matching conditioner when using my favorite shampoo. This helps the hair to properly achieve the desired results that the products promise on the bottles. In this case the desired results will be healthy hair growth and restored female pattern hair loss.
Types Of Hair 
You want to get the shampoo and conditioner that says what your particular hair type is on the bottle, in order to get the best hair loss shampoo possible. Keep reading to figure out what your hair type is.
Normal Hair -
Is not greasy or dry
Is not chemically treated with perm or hair color
Dry Hair -
Has little to no shine
Is frizzy
Feels a little stiff and rough
Easily Tangles 
Has been chemically treated
Fine Hair -
Has little to no volume
Tends to be oily
Limp and flat
What Kind Of Brush Should I Use? 
It is best to avoid breakage and tearing when brushing the hair so I recommend to use a gentle brush. I use the Glide Thru Detangling Brush because it does not pull, break or hurt my hair.

This brush is extremely gentle and works well on my waist length hair, I love this brush.



Best Hair Loss Styling Tips!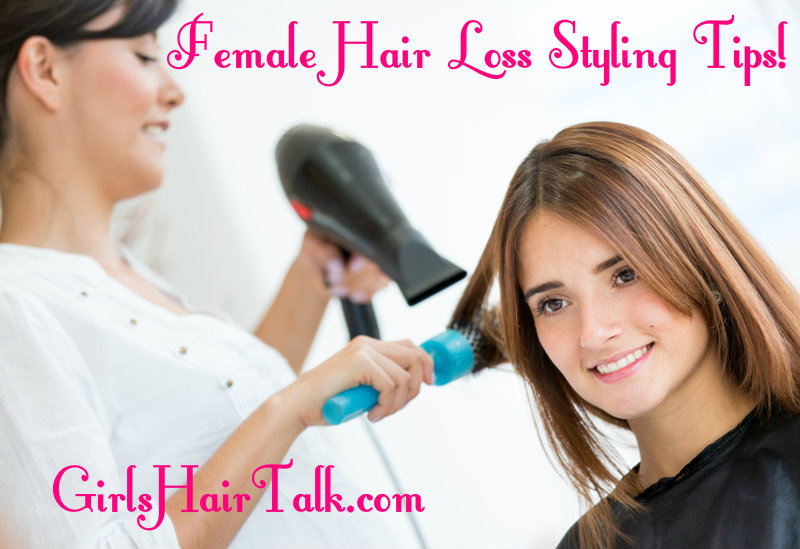 Please Don't back comb or tease your hair. Doing this will make things worse by causing severe breakage on thinning hair or any hair for that matter. 
Try to avoid using heat on the hair daily. Heat damage on the hair daily will cause split ends and breakage. Heat damage can be caused by using blow dryers, flat irons, curling irons, hot rollers, and a hot comb. Please try your very best to avoid using these tools at all. I like to use sponge rollers when I want curls in my hair and find that they work great without the heat damage.
Do not harshly rub your hair dry. It is best to gently pat your hair dry using a soft comfy hair towel for best results, doing this really makes a difference.
Avoid tight hair rubber bands and ties that might cause hair breakage.
Best Hair Loss Shampoo To Use
This female hair loss shampoo is for all hair types, dry, fine and normal. Plus it is great for all hair textures, straight, curly, and wavy.  
Your hair will be more manageable, shinier and softer with every wash. Plus people have seen little hairs pushing their way out and GROWING when used daily! 
This vitamins shampoo is all natural, with no harsh chemicals like other hair growth shampoos.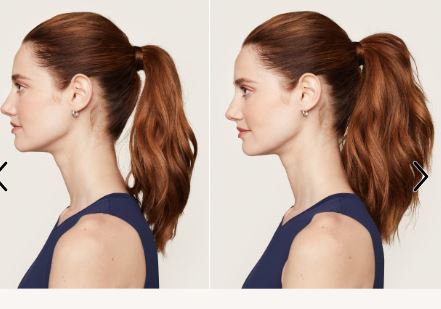 Before and After
(This before and after picture is courtesy of an Amazon customer who used this shampoo! Thank you for sharing!)
Don't forget to get best results by purchasing the rest of this hair loss shampoo kit: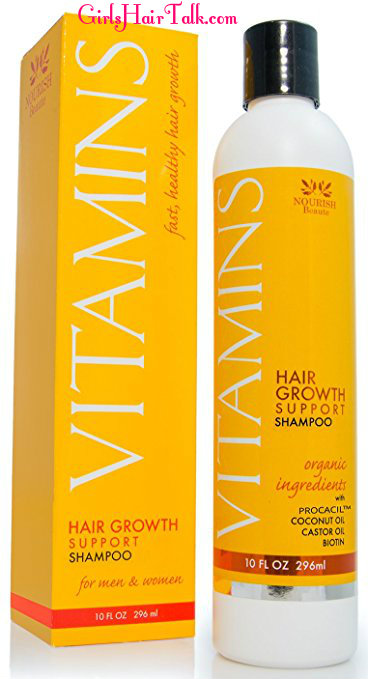 Step 1
Purchase the shampoo and see this reviews on Amazon by clicking here today and to get more info!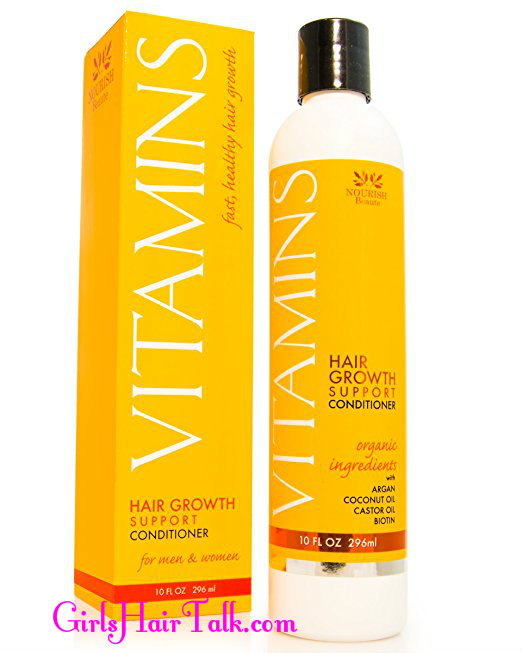 Step 2
I hope that these best hair loss shampoo washing tips are helpful to you! Enjoy the results.
P.S- It's also a great idea to take natural vitamin supplements to give your hair the best nutrients possible. 
Home > Best hair loss shampoo