1.) Are you struggling with female hair loss? 

2.) Do you wish you could know what is causing it?

3.) Do you struggle with all of the information online and just want to get to the point of female hair loss causes that pertain to you and how to treat each case?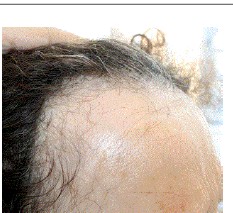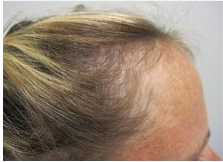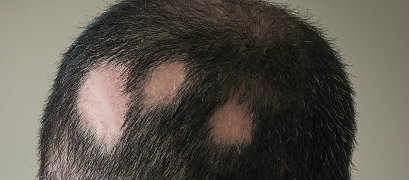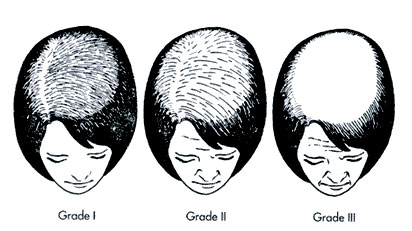 If you answered yes to any or all of these questions then I have the perfect option for you! A hair loss causes course made special for women!
You can read every article on my site about women's hair loss causes but I understand how overwhelming that can be for you because I post new articles weekly here. 
So I created an easy to follow 3 day hair loss course for female women only. 
The best part is you can take it anywhere you have internet access because I will email you 1 lesson each day for 3 consecutive days in a row. You can even study them at anytime you wish.
Course Outline
Day 1: Level 1 Hair Loss Causes 5-10 minutes long

Day 2: Level 2 Hair Loss Causes 5-10 minutes long

Day 3: Level 3 Hair Loss Causes 5-10 minutes long
What To Expect From This Course
Each lesson is about the size of a basic article on this site some lessons are a tad bit longer than other lessons. I simply touch on female hair loss causes and treatment options based on the specific hair loss cause. 
I simply lay everything out for you in basic layman terms that anybody can understand. In fact this course is 100% for beginners going through this. When I say beginners, I am not necessary referring to beginning hair loss stages but this female hair loss course is basically for women wanting an easy understanding of why the heck her hair is falling out and what she can do about it at any stage of hair loss. 
I simply lay out a full list of female loss causes for you. If you are a women going through hair loss this course is for you no matter what race or age. 
I made this course to help women save their precious time what might be difficult to research and take months or even years to learn as it did me (a professional hairstylist).

Instead of researching for years take our easy 3 lessons hair loss causes course which can take anywhere from 5 - 10 minutes per lesson for 3 consecutive days, to find out why this is happening to you and what you can do about treating it!
Simply Sign Up To Our Newsletter Below To Take Our Free Women's Hair Loss Cause Course
Reviews
Hi and thank you for taking our course please write your honest review here...
If you were to tell a friend or family member who was dealing with hair loss about this hair loss course for women, how would you describe this course to her?
What Other Visitors Have Said
Click below to see contributions from other visitors to this page...

Wow!!!
I learned alot in the short amount of time of taking your course. I pretty much already knew what was causing my hair loss but I wanted to make sure it …
Very helpful!
It was scary to know that normal everyday items around the house that I used daily are causing me to lose my hair. I am so glad I took your course to …

---