Keranique Reviews,
My Honest Thoughts:
Read Before Buying (Updated)!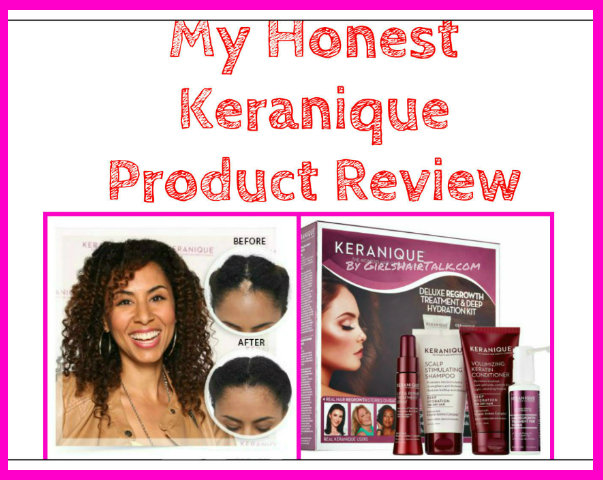 Are the keranique reviews real or are they actors?
Do the products really work?
What makes the products work?
Do the keranique products have any side effects? Are they safe to use?
Will they work for you?
I wondered this myself so I dug deeper into the keranique product women's hair loss kit to help you answer the same questions that everyone else most likely has. Here is my honest keranique product review!
Are The Keranique Reviews Real Or Are They Actors?
I will say though, as an avid QVC & HSN viewer myself, I have seen CEO's of companies say that they have given the models on the home shopping network's different products to use so that when that same company comes back the models given those specific products can then become a model for them too. 

So It might seem that models are given free beauty products, though it does seem that it is part of their job to do so and try them out. Then the models will then show how it worked for them. 
So even though they are given free products and then paid to model them on infomercials and home shopping networks that still does not mean that the keranique is a scam.
Update: I see where it says "paid participant" for sure on the keranique before and after pictures.
Let's dig deeper into the keranique system and if it really works or not?
Do The Products Really Work?

(Keranique Reviews) 
So again as I said before even though the women could quite possibly be models that use the keranique kit, that doesn't necessary mean that the products don't work.
Their before and after pictures are real. 
Click here to discover keranique's before and after pictures!

Some may claim that the pictures could be photoshopped but that would be serious fraud to make such false claims. 
Dr. Sonia Batra, M.Sc. M.P.H, and M.DM Board Certified Dermatologist has even backed keranique's hair loss regrowth claims to be true, putting her degree's and reputation on the line.

Let's dig deeper as to what makes the keranique hair loss thining products really work?
What Makes The Products Work?

(Keranique Reviews)
Keranique claims that their products are FDA approved. Lets see if that is true?
What ingredients are used to make their products work on the hair so good as they claim. 
STEP 1 ~ SHAMPOO & CONDITION FOR HEALTHY HAIR has Keratin and Pro Vitamin B5. It deep cleans and helps to remove product build up. Their shampoo also helps to strengthen and thicken your hair.
STEP 2 ~ REGROW YOUR HAIR
FDA-Approved ingredient clinically proven to help women get hair loss regrowth. The ingredient that they are speaking of is minoxidil. This product will help you get the healthy, fuller-looking hair.
STEP 3 ~ PROTECT & STYLE YOUR HAIR
Keranique Lift & Repair Treatment Spray:
This easy to use styling spray adds instant volume, lift, fullness, body and bounce.
Use it for blow drying, holding and setting, protecting, adding volume, lifting, controlling, and finishing any style.
It makes fine, thinning hair look and feel thicker.
Keranique's Amplifying Lift Spray lifts and holds thinning hair even in high humidity for lasting volume and fullness. Forms a sheer film on each hair strand that acts like invisible scaff old on the hair for touchable yet lasting volumizing lift. Boosts fullness and lift at the roots with Keratin Amino Complex to thicken, strengthen and protect the hair.
Click here to discover keranique's before and after pictures!

My Thoughts:
So it seems that their 1st and third step products have alot of keratin protein which is what our hair is made of and the second step has minoxidil as a way to regrow your hair.   
Here is a little back story on the discovery of the over the counter hair loss medication minoxidil:

Originally minoxidil was a blood pressure medication prescribed by doctors. Doctors noticed that the medication not only helped decrease blood pressure but that the medication also began growing their client's body hair as well. The doctors were prescribing the medication orally to their patients at that time, that is why the prescription produced body hair. Doctors and researchers then began a topical form of minoxidil to help with hair growth by applying it directly on the bald spot needed to grow hair.
Minoxidil then became FDA approved due to rigorous testing to prove that it does indeed work and safely at that.
The FDA topical form of minoxidil is what is in keranique products and what makes them really work on women's hair loss.
Buy The Keranique Products Kit

(Keranique Reviews)
I actually was a skeptic myself until I dug deeper to see if this was a scam or not.

I am happy to report that the keranique products really do work for hair regrowth.

Purchase your own hair thinning kit for women today!



Click Here To Buy The Keranique Kit 50% Off!

Home > Keranique Reviews
Related Pages
Where To Buy Keranique Products