Lasers For Hair Loss Regrowth
Red light lasers are known to recover hair by sending photons into the scalp tissues. These photons are absorbed by weak cells to encourage hair growth.
It's harmless and causes zero side effects that is why it is such a popular hair growth tool used today. 
This red light laser treatment is used for hair loss at the top of the head also known as the crown. 
It's great for women who need hair growth at the hair line or directly at the top of the head.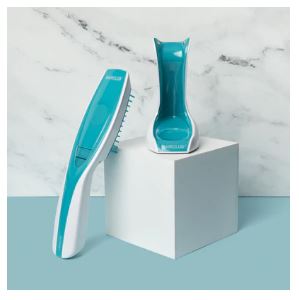 This is a great product to get as it is a two-in-one product, a comb and red light laser regrowth treatment as well.
Great for travel without anyone really knowing that you are even performing a hair growth treatment at all while you are combing your hair and scalp.
This red light laser hair cap is also very discrete that you are performing any hair loss regrowth treatments onto your head!
Even while out in public it is very discrete. 
Click here to order from hair club ❤️

Other Useful Products And Tips
Hair Loss Shampoos & Conditioners
Hair Loss Vitamins For Hair Growth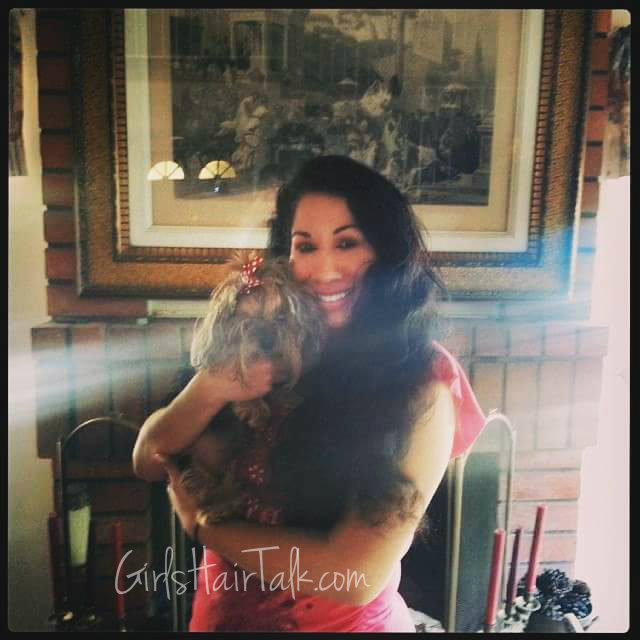 About Me - (In Picture Me Holding My Family's Yorkie Dog)
Hello beautiful! I'm Margarite, the creator and owner of this site. I'm also a licensed Cosmetologist since 2003. I specialize in women's hair loss care. I am writing this site for you with knowledge and love! ❤ 
GirlsHairTalk .com continues to help women's hair loss thinning with over 1 million+ visitors and counting! Thank You!

Visitor Counter