Wig Care : Professional Secrets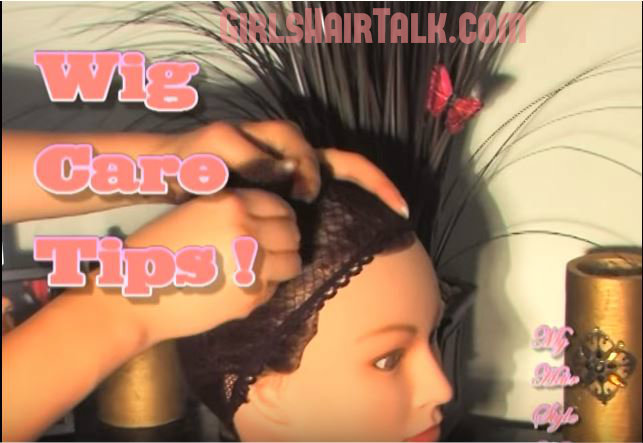 Step 1: 

Wig Care Step By Step Professional Secrets

These wig care secrets are step by step for hair wigs.

Wigs are a great option to use if you are suffering from traction alopecia because using hair extensions may further your hair loss. Wigs are safe to use for an array of hair loss causes for your female pattern hair loss. 

When getting started with these steps it's best to start by using a dry wig. Then use a wide tooth comb to gently rake out any tangles starting from the bottom of the hair working your way up towards the top or roots of the hair. Use small sections of hair when doing so to avoid less breakage on the human hair wig.

Quick Tip: If there are any hair knots that are too strong for your wide tooth comb to handle, it may be best to undo them with your fingers gently and efficiently. 



Step 2: 

Wig Care Step By Step Professional Secrets

Prior to washing your human hair wig, please make sure to clean your sink well and thoroughly. Make sure to rinse any and all cleaning chemicals from the sink, so that there is absolutely no residue on the sink. Then fill up your sink with slightly warm water that is not hot and plug up the sink so the water stays inside. Please note you are not about to wash your dishes you are going to wash a human hair wig. This step on the water temperature may seem non important but in actuality the temperature is very important in keeping a silky smooth wig without obtaining frizz.

It does not matter weather your human hair wig is curly, straight or wavy because this applies to all. Please make sure the water temperature is about lukewarm temperature but if anything more on the warm side than on the cool side.




Then before the water cools down too much simply dunk your wig into the water a few times. Then gently squeeze the excess water with your free hand allowing the water to fall into the sink. Leave the sink alone as you set aside your wig onto a fluffy dry towel. 



Step 3: 

Wig Care Step By Step Professional Secrets

Now gently dunk your wig inside your sink that is filled with water and gently squeeze the hair a few times in order to get the suds thoroughly cleansing the human hair wig.   

Do this a few times until you feel the suds have removed the dirt, debris and possible hair product residue.

Quick tip human hair wig don'ts:
Don't pull the wig's hair 
Don't rub the wig's hair harshly or twist the hair roughly
Don't stretch the wig netting or strands

Step 4: 

Wig Care Step By Step Professional Secrets

Now unplug the sinks water and please rise out the sink thoroughly so that all sudsy water is gone. Now to rinse the wig simply run the faucet's lukewarm water over the wig while squeezing the wig simultaneously until the water runs clear and no suds appear on the human hair wig.

Quick wig tip: For this step try to make sure to use lukewarm more on the cool side. Using cool water to rinse will help close the hair cuticles and make your wigs appear more silky and less frizzy with a naturally look to it.



Step 5: 

Wig Care Step By Step Professional Secrets

Put a fluffy dry towel on top of a table and then place your wet wig inside of that fluffy dry towel. Then simply pat the wig with the other half of the fluffy towel so the excess water from the wig has gone into your fluffy towel.

Quick wig tip: The fluffier the towel the easier it is to dry the wig. The thinner the towel the longer and more difficult it will take to soak up excess water from your wig.



Step 6: 

Wig Care Step By Step Professional Secrets
Step 7: 

Wig Care Step By Step Professional Secrets

Next step is to wait for the wig to completely air dry. Air dry means to let it dry naturally inside your home.

I wouldn't suggest to place your wig in the sun because this may cause your wig's color to slightly fade over time and the netting to age and get breakage fast. 

It's also best not to use a blow dryer because this will cause frizz and heat damage which causes split ends and dryness on your pretty wig and we don't want that now do we. 

Make sure your wig is completely dry over night or leave the wig out all day in the warmest room of your home. 


So please make sure to allow some time in advance to schedule this washing wig care before attending any event you have planned.




Step 8: 

Wig Care Step By Step Professional Secrets

Once your wig is dry, use a wide tooth comb to take out any tangles using small sections, such as 3 to 5 inch sections of hair like you would with an alopecia wig. Start combing from the bottom of each section of hair working your way up towards the scalp or crown area. Make sure to comb gently and slowly without yanking the hair. 

If there are any fussy knots you can undo them with your hands gently. 



Step 9: 

Wig Care Step By Step Professional Secrets

To store your wig safely place your wig on a mannequin head  to help keep it's beautiful shape and style. Apply a loose hair net over entire wig. Lastly apply a clear plastic bag securely over the entire wig as well. Using a hair net will help keep the hair style in place. Using a clear plastic bag of some sort will help to identify your wig easily and help keep it dust free when you are not using it.

Quick wig tip: Store your pretty wigs out of direct sunlight in order to avoid any color fading of your human hair wigs.

For fun here are some fun facts about wigs.




Hi, Here is a video I made for you to illustrate all of the wig care steps from above, I hope it helps, God Bless! - Margarite of GirlsHairTalk.com




Home > Wig-Care

Other related hair loss help articles