---
💌Girls Hair Talk Newsletter
Monthly Round Up
For April 2022
---
💖Hello Friend ~
H0ppy Easter 2022!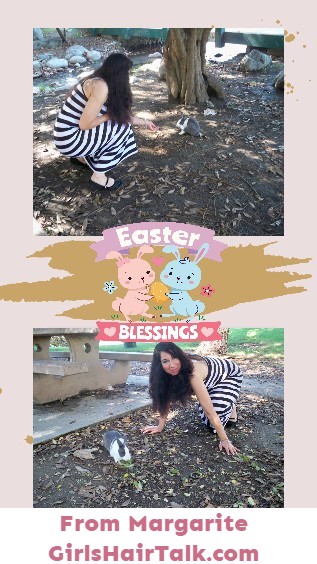 Easter Blessings!
Hi my friend, I hope you can spot the bunny rabbit in the pictures above. I found this wild rabbit near the lake by my house!
I couldn't help but share it with you!
I hope you are doing well.



Here is the monthly round up for The Girls Hair Talk Newsletter:




🙏Inspirational Quote Of The Month!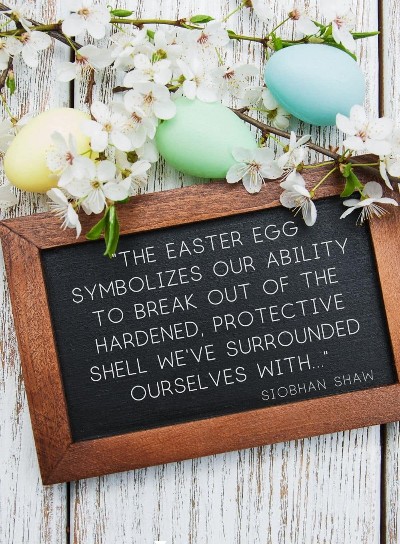 "The Easter eggs symbolizes our ability to break out of the hardened, protective shell we've surrounded ourselves with.." ~ Shaw




💖Confidence Tip Of The Month!
🌻To Help Build Your Self Esteem!


Let's dig a little bit deeper into our motivational quote of the week, When it says:

"our ability to break out of the hardened, protective shell we've surrounded ourselves with."

This can mean many different aspects to many different people. Although to me it represents someone who should break out of their shell a little.

Someone who is afraid to try something new when they want to, but stop themselves from doing it just because they are afraid of what others might think is not good.

Just like doing something that you don't want to do when others are trying to make you do it, isn't good either.

Don't live in regret, but always pray for wisdom first!







🐰🐣⛪Easy Easter Egg Recipe
To Eat
That Helps With Hair Growth!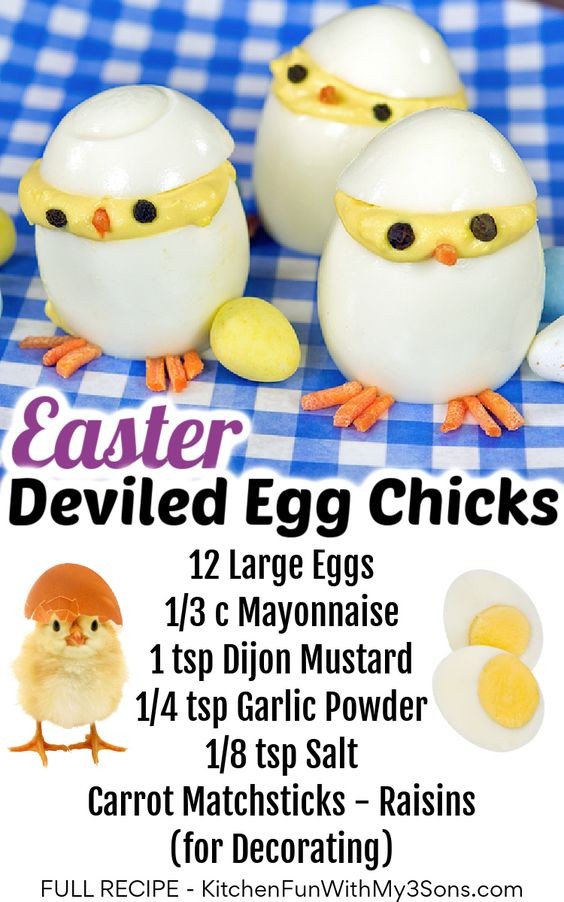 Things Needed:

large eggs - 12 eggs

mayonnaise - 1/3 cup

dijon mustard - 1 tsp

garlic powder - 1/4 tsp

salt - 1/8 tsp

carrot & raisins - For the eyes, cut off the ends of small raisins and press two on the front. For the beaks, thinly slice a few rings of carrot and cut triangles and press in the eggs for beaks. Add carrot matchsticks on the bottom for the feet.

Directions Peel 12 hard-boiled eggs. With a sharp knife, slice off a very thin layer from the base of the egg – this is for a flat surface so the eggs do not roll around. Cut off a large top third of the egg. Squeeze around the egg base gently to loosen the yolk and it should pop right out. Keep the lids together with their bases.

Mix mayonnaise, dijon mustard, garlic powder, salt, together with cooked yokes until smooth. Transfer mixture to ziploc bag (snipping off the end) and pipe generously into egg bases. Then Decorate using carrots & raisins as seen above!




Hair Growth Health Benefits of this recipe!
Hair Growth Benefits of this recipe: Eggs are a nutrient-rich hair superfood and also known as nature's multi-vitamin! The Biotin and other B-complex vitamins found in eggs, can help prevent hair loss and start hair growth by strengthening the roots of your hair which eggs are abundant in!
Enjoy! 😋 🐰🐣⛪





📰 Blog Post: Wondering Your Hair Thinning Cause?
Click here to see our updated full list of possible female hair loss causes!
Happy Hair Growth & Happy Easter! "2022"!





---


((Hugs))- Margarite♡

of GirlsHairTalk.com

💖Blog


---