---
💌Girls Hair Talk TGIF Newsletter
Weekly Round Up
For February 26, 2022
---
All about our Hair Growth Newsletters and what to expect: Statistics show that 50% of women will experience hair thinning in their life time, so you are not alone.

This Girls Hair Talk TGIF Newsletter is here for you every step of the way to help you overcome all the causes of female hair loss thinning to get regrowth while helping you prevent future hair loss down the road!

If you like this newsletter, please do a friend a favor and "pay it forward."

If a friend did forward this to you and if you like what you read, please subscribe by visiting...

The Girls Hair Talk TGIF Newsletter
---
💖Hello Friend ~
In This Newsletter we will talk a little bit about hair loss bullying and how one celebrity handles it, a weekly Inspirational quote, weekly self esteem girls talk.
Not to mention a food recipe that will get you ready to celebrate Mardi Gras where ever you are, that also helps with hair growth! Let's go!



Here is the weekly round up for The Girls Hair Talk TGIF Newsletter:




🙏Inspirational Quote Of The Week!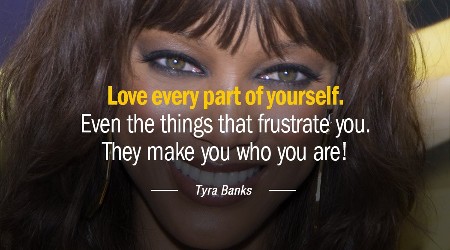 "Love every part of yourself. Even the things that frustrate you. They make you who you are!" Tyra Banks
💖Confidence Tip Of The Week!
🌻To Help Build Your Self Esteem!
Let's dig a little bit deeper into our motivational quote of the week, When it says:

"Love every part of yourself. Even the things that frustrate you. They make you who you are!"

Sometimes we can be a little bit too hard on ourselves and that's what women need to stop doing to ourselves. We all need to love ourselves a little bit more no matter what.

Pay attention to what you're saying to yourself within your mind. Every time you think something like "I can't do this," replace it with something positive such as "I'm going to give it my best shot." Be your own best friend. 😉




Our Latest Hair Loss Blog Article:
Trae Young Hair Loss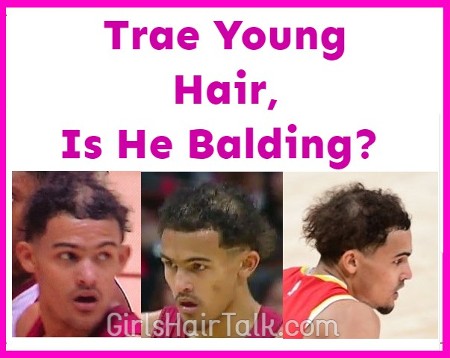 Even celebrities struggle with hair thinning issues:
Trae is a professional basketball player who gets a ton of haters who bully him and make fun of his hair thinning issues.
But,
I absolutely love Trae's confidence while dealing with all the hate that he gets!
Click Here To See How Trae Young Deals With The Haters Who Bully Him...







🍤 Easy Mardi Gras Shrimp Recipe
To Eat
That Helps With Hair Growth!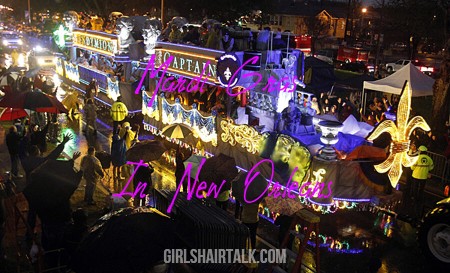 If you haven't heard, Mardi Gras is a traditional once-a-year parade in New Orleans! Mardi Gras is a festive day celebrated the Tuesday before Ash Wednesday, which marks the close of the pre-Lenten season. The French name Mardi Gras means Fat Tuesday, from the custom of using all the fats in the home before Lent begins in preparation for fasting and abstinence.

And because they eat alot of seafood in New Orleans, I am going to make some shrimp this week!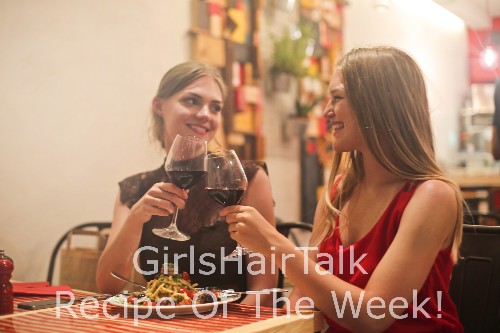 Here is my recipe Ingredients: 25-30 Frozen Shrimp ~ (deveined & peeled)

extra virgin olive oil ~ 2 Tablespoons

2 tablespoons of the Cajun seasoning store bought or make your own with our own special recipe!

To Make The Cajun Seasoning:

3 tablespoons sweet smoked paprika

1 tablespoon sea salt

2 teaspoons white pepper

2 tablespoons onion powder

3 teaspoons garlic powder

1 tablespoon dried oregano

3 teaspoons dried thyme

3 teaspoons mild chili powder

1 teaspoon cayenne pepper (reduce to 1/2 or 1/4 teaspoon if you would like to reduce that cajun heat!) Directions:

Prepare your frozen (deveined & peeled) shrimp by thawing them completely before use.

Heat a large skillet over medium heat and add the extra virgin olive oil.

Place the frozen shrimp on some paper towels and pat the shrimp dry with the paper towels and put the shrimp in a bowl.

Next add the Cajun seasoning of your choosing and mix thoroughly.

Add the shrimp to the hot pan and cook on each side for 2-3 minutes. When the tails turn red they are done. (Do not over cook!)

Serve over rice or grits for a True New Orleans feast!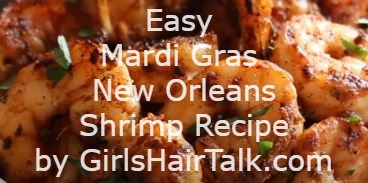 Happy Hair Growth & Happy Mardi Gras "2022" y'all!





The Hair Growth Benefits In The
🍤 Easy Mardi Gras Shrimp Recipe


Shrimp ~ is low in fat and has omega-3 fatty acids. Diets rich in omega-3 fatty acids have been linked to improved hair growth. Shrimp also has vitamin B12, iron and zinc, all of which prevent hair loss and promote growth and maintenance! Enjoy! 😋





🌹💖How I Used My Natural
Hair Growth Spa Treatment At Home
On A Cozy Winter Night!
I Grab some Girls Hair Talk Hair Growth Spa Treatment! (for Thinning Hair Growth) and placed a few drops on scalp and hair. Less is more! But sometimes I add alot more during the dry winter months when my hair needs more. So you can judge for yourselves based on your home's climate and season.
I put my hair in a bun and put on a plastic shower cap!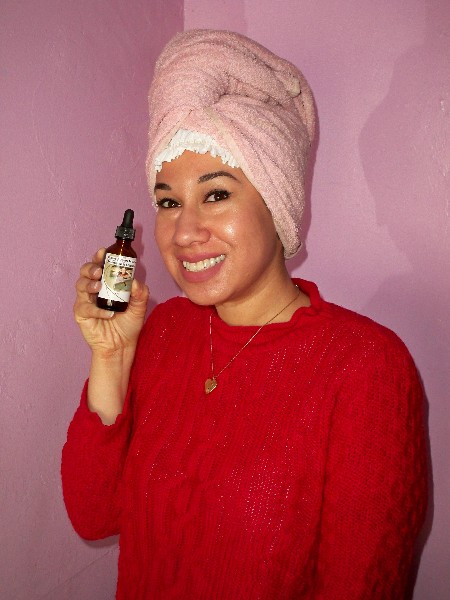 This is the best part!

When you add a warm towel straight from the dryer on top of the shower cap.

This will not only become relaxing by helping keep your head nice and toasty on a cozy winter spa night at home. It also helps the goodness of the treatment to penetrate into the scalp and hair shaft better due to the hair cuticles opening from the treatment and heat!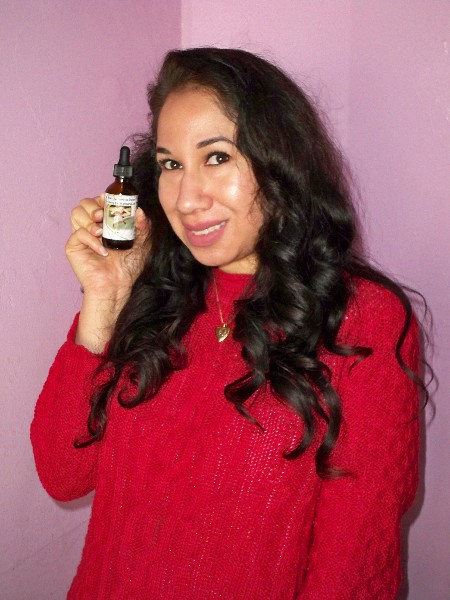 The After! I shampooed it out and air dried and just used sponge rollers to get this look. No other products were used to get this look in my hair! I always notice a huge difference in my hair when I use this spa growth product! You are worth it! SO Relax and get some....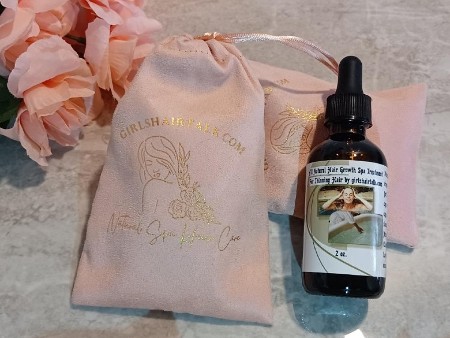 💕Free Velvet Gift Sachet' With Every Bottle! It is reusable! I love mine!



Today's Hair Treatment Special Is BOGO 50% Off!!



💕Click Here To Bring The Spa Home To You And Relax While Your Hair Grows!!








---


((Hugs))- Margarite♡

of GirlsHairTalk.com

💖Blog

💖Shop
---