This female hair loss treatment was created for women and is all natural and handmade by me.

I'm a professional hair stylist who specializes in women's hair loss, owner and author of this website.

Being a hairstylist in southern California has allowed me to help clients from many different walks of life such as actors, professional athletes, TV news personalities, mothers, lawyers and business owners.

I got my Cosmetology license in 2003 and I have been helping women regrow their hair ever since! 

Hi, I'm glad that you're here!
| | |
| --- | --- |
| (back of treatment) | (front of treatment) |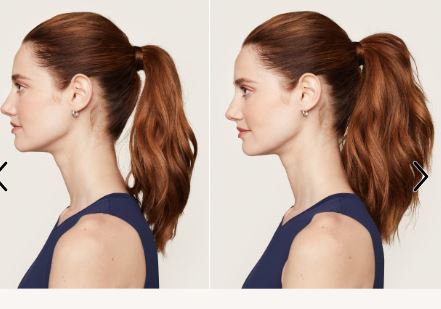 before/after
I created this female hair loss treatment recipe and instructions for women to get the best possible results that mother nature can offer!
You should see results within 4 months after using every other day or expect results even sooner based upon the hair growth cycle function in your body everyone is different. 
I suggest to take a before and after hair picture to send us an email to: contact@girlshairtalk.com (face can be hidden if desired) so we can see the full results of everyone who has used it. Doing so will result with a special free treatment! (Only one free treatment per person with a before/ after picture is allowed) 
I researched the best possible ingredients for this hair growth treatment special for you! More about the all natural ingredients below.

This product is for women only in mind (even though it will work for men too).
I wanted women with hair loss who need thicker hair growth and less hair fall to have a luxury spa hair treatment experience in the privacy of their own homes.
I wanted deeply to help each and everyone of you and thought to myself after brainstorming, since I can't go to each of you and personally apply a treatment to your scalp & hair and you all can't personally come to me that I would offer a ready-to-use treatment on this site, so I did! 
I want you lovely ladies to feel beautiful with confidence and experience my hair growth spa treatment for thinning hair loss so that you can start getting thicker hair growth and less hair fall. 
Women who have experienced hair thinning on the sides, top crown, temple areas or all over the scalp due to any of the following hair loss causes, lupus hair loss, chemotherapy hair loss, thyroid hair loss, PCOS hair loss, diabetes hair loss, DHT hormone hair loss, hair breakage, scalp psoriasis hair loss, postpartum pregnancy hair loss, medication hair loss, menopause hair loss , stress hair loss , or other can see positive hair growth results.   
Directions to use as a spa hair growth treatment for thinning hair: Shake bottle, apply a few drops on scalp and hair, massage scalp for 5 minutes, cover head with shower cap, wrap warm dry towel over shower cap, leave on 1 hr. and wash out with shampoo & conditioner. *Repeat every other day for best results! 
Natural Ingredients: Castor oil, Grapeseed oil, Jojoba oil, Lavender essential oil, Rosemary essential oil, Rose essential oil
Non Toxic
Non GMO
No Parabens
No Perservatives
No Dyes 
100% Natural Ingredients
Handmade & Hand Crafted in Small Batches With Care
Vegan & Vegetarian Friendly

No SLS
Cruelty Free / Not Tested on Animals
No Sulfates
No Artificial Ingredients
No Synthetic Fragrances
No Silicones 
No Fillers
Chemical Free
If for some reason you don't enjoy my hair growth spa treatment for thinning hair I will give you a 30 day money back guarantee! 
This hair growth treatment for thinning hair is sold only here at GirlsHairTalk.com

Ingredients:
In My Handmade Natural Female Hair Loss Treatment For Women With Hair Loss
Castor Oil Hair Benefits In This Female Hair Loss Treatment:

Castor oil is pressed from castor beans which is great for hair growth!

Castor oil is known for:

Antibacterial
Antifungal
High in omega 6 and 9
High in Vitamin E which helps reduces hair loss and promotes hair growth
Prevents hair loss
Promotes hair growth
Helps fight dandruff and scalp infections
Promotes scalp circulation for hair growth benefits
Helps balance your scalps PH
Fights frizzy hair
Strengthens hair 
Fights inflammation on the scalp
Promotes thicker hair  
Grape Seed Oil Hair Benefits In This Female Hair Loss Treatment:

Grapeseed oil is known for:

Moisturizing hair to prevent hair breakage & split ends that can cause hair thinning

Adds moisture to your scalp

High in omega 6

High in Vitamin E which helps reduces hair loss and promotes hair growth

Helps promote hair growth

Fights free radicals 

Helps reduce the appearance of scars

Helps prevent and stop dandruff due to dry scalp

Creates shiny hair

Strengthens hair

Natural remedy for hair loss due to linolenic acid which is known to stimulate hair growth 

Powerful in antioxidants

Known for preventing hair loss

Known for preventing the production of dht which causes hair loss
Jojoba Oil Hair Benefits In This Female Hair Loss Treatment:

Jojoba oil is known for:

A great moisturizer because of it's texture being similar to human sebum

Anti-inflammatory properties

Relieves eczema issues

Anti fungal against fungal infections such as Salmonella

 and 

E. Coli

 

Known for helping heal wounds

Helps treat baby's cradle cap

Balances your Scalp's PH levels for a healthy scalp

Prevents dry hair 

Prevents split ends

Helps treat dandruff on scalp

High in Vitamin E which helps reduces hair loss and promotes hair growth
Rosemary Essential Oil Hair Benefits In This Female Hair Loss Treatment:

Rosemary essential oil is know for:

A home remedy to fight hair loss

Helps block the hormone dht which causes hair loss from the scalp

Has antioxidant benefits

Anti-inflammatory

Known for hair growth for hundreds of years in the Mediterranean cultures

Helps improve circulation of the scalp for hair growth

Prevents premature gray hair

Prevents dandruff

Prevents baldness

Studies show rosemary essential oil was and is successful in hair growth for alopecia patients in

2010

and in 2011 in two separate studies performed from the  University of Manchester, UK and the University of Marburg, Germany.
Lavender Essential Oil Hair Benefits In This Female Hair Loss Treatment:

A 2016 hair loss study found that lavender essential oil on mice made them grow more hair. They also had faster, thicker hair growth as well. Am I against animal testing? Yes I don't like that idea, fortunately in this case, essential oils are very safe used topically with the right amount of essential oils diluted with a carrier oil. So In my special recipe that I created I added this wonderful natural ingredient, lavender essential oil!

Lavender essential oil is known to:

Helps prevent inflammation
Helps prevent and kills head lice
Antimicrobial which helps prevent bacteria and fungi from growing
Prevents dandruff
Prevents itchy scalp
Prevents Infections applied topically
Prevents baldness
Promotes hair growth even in alopecia patients 
Helps heal skin and scalp scars
Reduces hair loss
Rose Essential Oil Hair Benefits In This Female Hair Loss Treatment:

Rose essential oil is known for: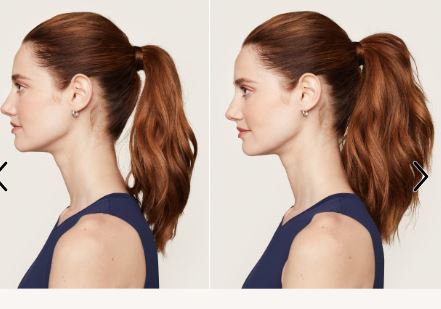 Before/After
"Love it! saw the bald spots fill in!!"- Ana
Have A Review About This Treatment?
Do you have a treatment review about this product? Share it!
What Other Visitors Have Said
Click below to see contributions from other visitors to this page...

I have sensitive skin

I have sensitive skin and can't use anything with fake fragrance or my skin will automatically break into a rash so I was hesitant on ordering. I ordered …
I like it so far

I didn't know if this natural treatment would help but I only bought it because I wanted something natural to fix my thin hair. The con was the price …
Fast shipping

I received this super quick and have been using it for a few weeks. I noticed much less hair fall plus my hair and scalp are healthier it seems to be working …