Jan 21, 2019

Female Hair Loss Treatment For Fast Hair Regrowth Results! 2019
I'm Margarite, the author and owner of this female hair loss treatment blog called GirlsHairTalk .com.
I am also a professional hairstylist since 2003.
I love to share my hair care help tips, they are based on years of experience and my professional product knowledge.
I want to help you get your best hair possible. I am writing this site for you with love and knowledge.
xoxo - margarite  ♡ Read more ...
Welcome to GirlsHairTalk: The Female Hair Loss Treatment Blog
Professional Hair Care Products List
On this female hair loss blog, I share products that I recommend as a professional hairstylist on each page that I write about. Each page has a female hair loss issue or need that I try to help you out with. 
In addition to recommending what products to use to get your desired hair care effect, I also try my best to share pictures to give a visual of what I am referring to.  
Female Hair Loss Treatment Routine
I will share hair loss treatment routines and update it as need be if I happen to make any changes on it in the future. I also will be sharing other people's hair care routines too! Stay tuned for that...
Homemade Natural Hair Loss Treatments

I also will have natural female hair loss treatments throughout this site as they happen. There are times where I might decide that a natural treatment is best to help the hair care situation than a professional treatment and I love DIY's too, so look out for those here and there as well!
 Beautiful Healthy Long Hair
I also love long hair care!
I have long thick hair and will be sharing all of my hair growth and hair thickening tips here too! 
If you are looking for hair care tips at home you came to the right hair care blog!
I wrote this site for you with love and knowledge. I hope that you will save this site in your favorites bar for easy access to help you restore your hair fully with the help, guidance and resources that I provide for you here at GirlsHairTalk.com . 
Hair Care Tips At Home That You Will Receive On This Site
There are probably more hair care solutions available than you probably realize. This site girlshairtalk is here to help inform you of all your options available. 

I believe that with the right hair tips for your specific needs that you could see great results!  
I am a professional hair stylist since 2003, I have knowledge, understanding and experience in hair and will offer you educated hair care tips at home on this website regularly. I strongly feel and know that by understanding what your hair problem cause is, good change can happen in the right direction.
On our female hair loss treatment blog GirlsHairTalk, I cover an array of hair care issues and hair tips to help give you the proper treatments for your hair in order to help restore your hair to look it's very best.
I also talk about the differences of treatment options available that you can do at home or that are clinic based, whichever you prefer.  
Some of the at-home hair loss treatments I discuss are easy DIY options that are completely natural. These are budget friendly options as well that you can try.
I also love to share the hair product recommendations throughout this hair care tips blog. Hopefully all of this information will help you understand and fix your hair issues as well as help you maintain healthy hair growth each time that you visit us.
Goals Here at GirlsHairTalk.com
My hope and goal is that your hair looks absolutely beautiful after reading our articles about hair care and with the information that you will receive here at GirlsHairTalk.com that you will quite possibly be more educated too!
The products that I recommend throughout this site are from years of experience and professional product knowledge.
I would also like to let you know that if you have any women's hair care info that you would like to add to this site or want to see, please use the contact me form and I will try my best to add it to my site for you!
Thank you kindly ~
Margarite - professional hair stylist and owner of GirlsHairTalk.com.

The #1 reason I noticed while writing and researching for this website girlshairtalk. com

is that female hair loss is caused mainly due to an imbalance of hormones for a number of reasons including but not limited to the following:
thyroid problems
menopause
pregnancy
menstruation
auto immune diseases such as alopecia 
DHT issues from imbalanced testosterone levels found in women 
imbalanced estrogen levels
puberty
and more
Female hair loss due to these issues can be helped simply by naturally balancing your hormones: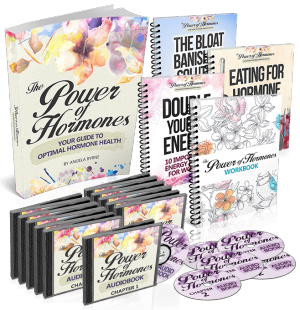 Learn how to cure your hair loss naturally by balancing hormones! (Check Back Soon for this program to open)

---
Return to the top of this female hair loss treatment tips page