About Me - The Owner Behind GirlsHairTalk.com
I'm Margarite, the author and owner of this female hair loss blog called GirlsHairTalk .com.

I am also a professional hairstylist since 2003.
I love to share my hair loss care help tips, they are based on years of experience and my professional product knowledge.
I want to help you get your best hair possible. I am writing this site for you with love and knowledge.
I hope you find this site helpful!

Ever since I could remember I always wanted to be a hairstylist and had a passion for hair care. 
My mother owned and operated her very own beauty hair salon. She had such a nice clientele, in fact they were the sweetest bunch of people you could ever meet!

I was exactly 8 years old when my parents got the hair salon. As a young child I would love to help my mother on Saturdays!
When her customers sat under the dryer, I would bring them coffee, tea or hot chocolate and hand them their favorite magazines! I enjoyed watching that happy atmosphere of laughing, talking and doing hair. It looked like so much fun, I knew I wanted to be a hairstylist when I grew up.
So after high school I signed up for cosmetology class and a few years later, I received my cosmetology degree and cosmetology license in 2003! 
As a professional hairstylist, I have done hair for professional athletes, actors, television news personal and more. I stay up to date on the current hair trends, hair classes and female hair loss treatment products by attending the ISSE hair show every year in Long Beach California. 
I started this website GirlsHairTalk .com as a way to help reach women around the world, so that you can have the hair that you always dreamed of. I have seen first hand of how great hair can help boost a person's self confidence, that is so rewarding to me and why I started this website! 
Thanks for your continued support of comments, visits, page shares follows on Instagram, Pinterest and for signing up to my Newsletter! 
Warm Blessings to you and Yours, 
Margarite,  Professional Hairstylist and Owner of GirlsHairTalk .com
Our FREE Female Hair Loss Guide Of Natural Remedies!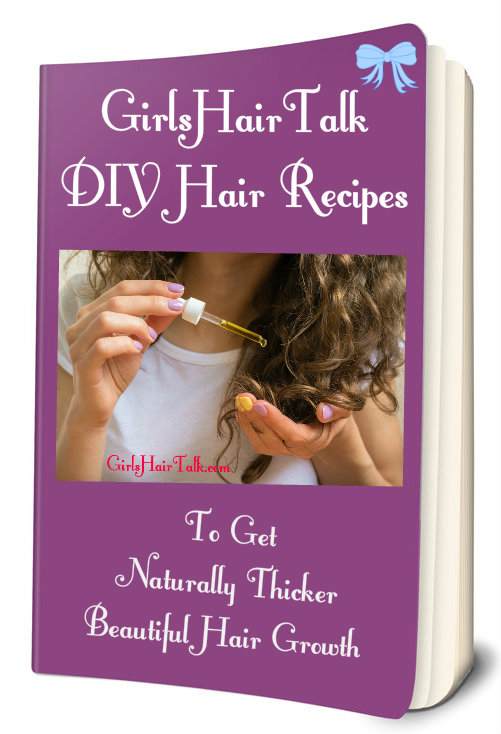 ---
---
Mar 19, 19 07:13 AM

JoJo Siwa hair loss what is happening to her hair and how can she stop her hair loss and prevent it from coming back.

Mar 18, 19 11:19 AM

Birth control hair loss, will they cause women to get hair fall?

Mar 17, 19 09:20 AM

Female pattern hair loss causes and treatment options, hair cycle chart to see various stages of female hair loss.