Jan 21, 2019

Female Pattern Hair Loss Causes And Fast Regrowth Treatments!
Causes
Female pattern hair loss occurs when hair falls out and new hair does not grow back in it's place. 
The average hair follicles grow about 1/2 inch per month. 
The most Common reasons for female hair loss and women's hair thinning are:
Alopecia hair loss
Syphilis (a sexual transmitted infection)
Aging
Hereditary, runs in the family 
Female Hair Loss Chart
What area of the scalp do women have female hair loss?
The front of a women's hairline remains while the center of the hairline in the top crown area starts to thin. Yet, the entire scalp is not likely to leave you totally bald such as in men's hair loss cases. 
Female Pattern Hair Loss Treatments
Hair Transplant female hair loss treatment:
One of many female hair loss treatments available is through hair transplants.
How do hair transplants work?
The hair transplant process is where the doctor gets some of your stronger, thicker hair follicles from your head and places them on the bald / thinning areas of the scalp in order for the entire scalp area to be uniform and become a full head of hair. Hair Transplants tend to be on the pricey side and viewed as a little expensive, however the final results are fantastic and permanent. 
Hair weaves:
There are also hair weaving and hair extensions to help conceal female hair loss as well. If you are braiding the hair before placing the weave on your head, please be aware that this may make matters worse to your female hair loss and could cause traction alopecia. 
Wigs are a great resource for an easy fix to hide female pattern hair loss until you find the correct hair loss treatment to fully restore your hair. 
Laser female hair loss treatment:
Laser treatment for hair loss studies show that red light therapy helps stop and slow down female hair loss issues in women without any side effects and even helps alopecia patients.
Even NASA researchers have proven in studies that red light laser hair therapy rejuvenates tissues and turns back the clock for your hair, giving you youthful, fuller, thicker hair. This is a great hair loss treatment for women! 
Ayurvedic female hair loss treatment:
Ayurvedic treatment is the ancient hindu art of medicine using natural ingredients. Many people love the fact that that these types of treatments are all natural and yet still just as effective as other types of hair loss treatments over the market.
Get some free Ayurvedic treatment for hair loss recipes and remedies to help women's hair loss. 
Natural female hair loss treatment:
Natural hair loss treatments are great for people who want to use natural house hold items that are lying around the house to stop and reverse women's female hair loss. Get a few of my do-it-yourself (DIY) natural hair loss recipes for free!

The #1 reason I noticed while writing and researching for this website girlshairtalk. com

is that female hair loss is caused mainly due to an imbalance of hormones for a number of reasons including but not limited to the following:
thyroid problems
menopause
pregnancy
menstruation
auto immune diseases such as alopecia 
DHT issues from imbalanced testosterone levels found in women 
imbalanced estrogen levels
puberty
and more
Female hair loss due to these issues can be helped simply by naturally balancing your hormones: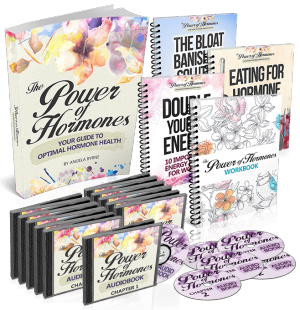 Learn how to cure your hair loss naturally by balancing hormones! (Check Back Soon for this program to open)

---
Article Sources: Health Harvard 
Home > Female pattern hair loss