Paula Young Wigs Review, Coupons and Free Wig Info!
Who Is Paula Young?
Paula young wigs for those of you who do not know, is the biggest, largest wig retailer in the world. They have been around for over 40 years and they are a very well respected, trusted wig retailer and brand.
Paula Young Wig Review
My mom recently purchased a Paula young wig. We didn't know what to expect because we have never purchased from that company before but we are happy to report our purchase experience with plenty of pictures! 
We made the purchase a week before Christmas and we paid a little bit extra to ensure it would get to her before Christmas eve and it did!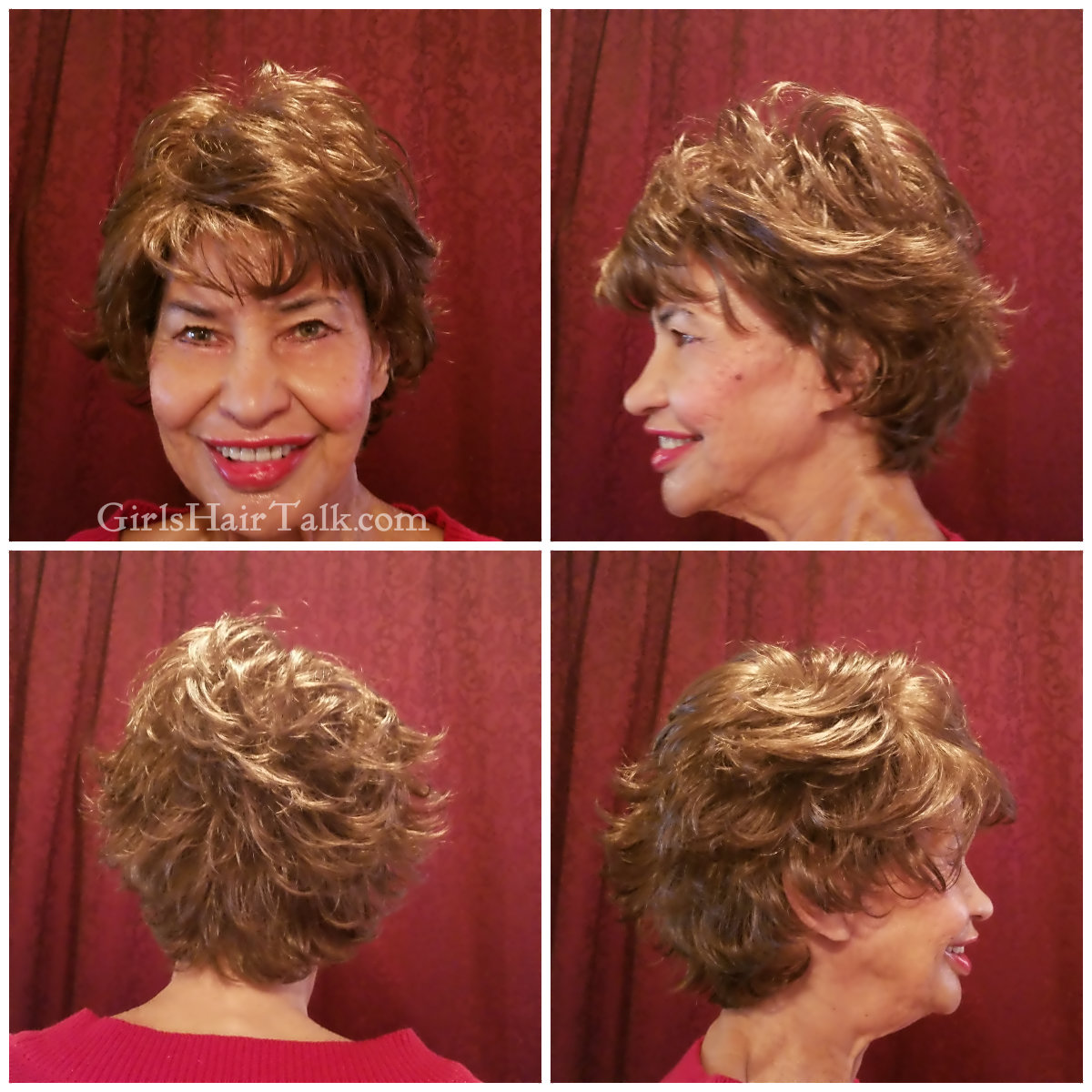 Close up of my mom's wig for you to get a closer look :)
We ordered it in the color light ash brown. Here is the wig my mom ordered: Paula Young Wig Called "Dance"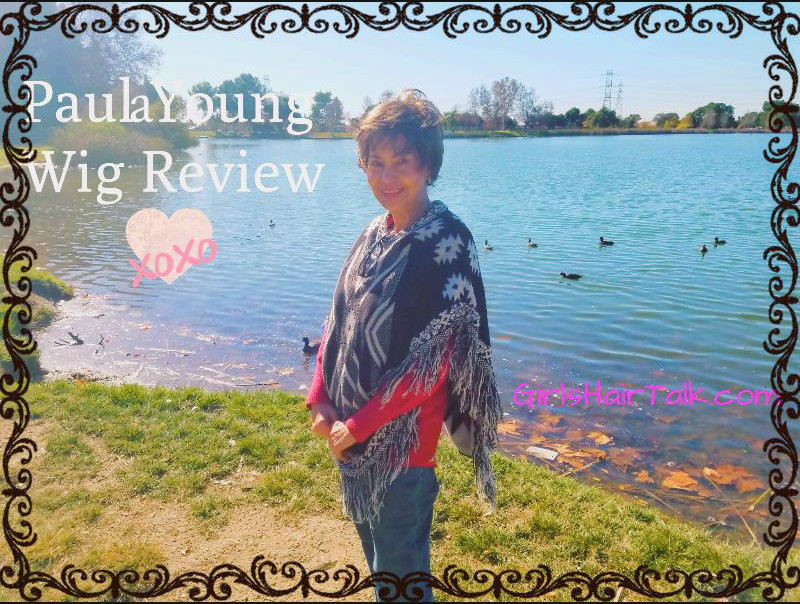 My mom at the lake enjoying her Paula Young wig
About the color: Ordering online can be a little tricky because we hoped we would get the color that we wanted and we were pleasantly happy that the color match was pretty identical to what we expected. So if you see a color that you love you can pretty much bet that it will be the same color upon arrival.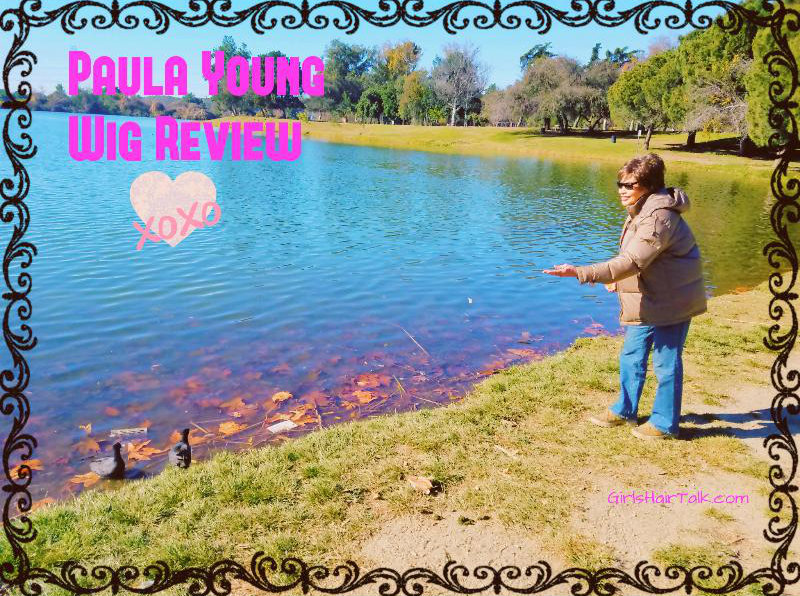 Mom feeding the birds at the lake by her house
About the style: The style is called dance which came out exactly like the picture shown online, I just had to shake the wig upside down before fitting it on mom and the wig style came out exactly like the picture shown.
You could also style the wig in a different style if you wanted to change the look slightly different.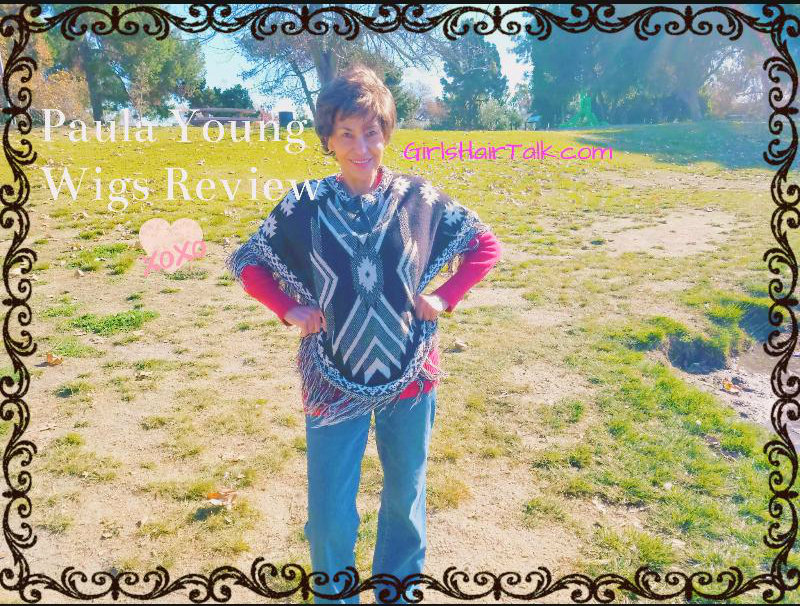 A pretty windy day and her wig's hair style went effortlessly back into place!
About he Fit: The fit of the wig is lightweight and it has adjustable velcro straps inside of the wig to help give my mom a perfect fit and it did help.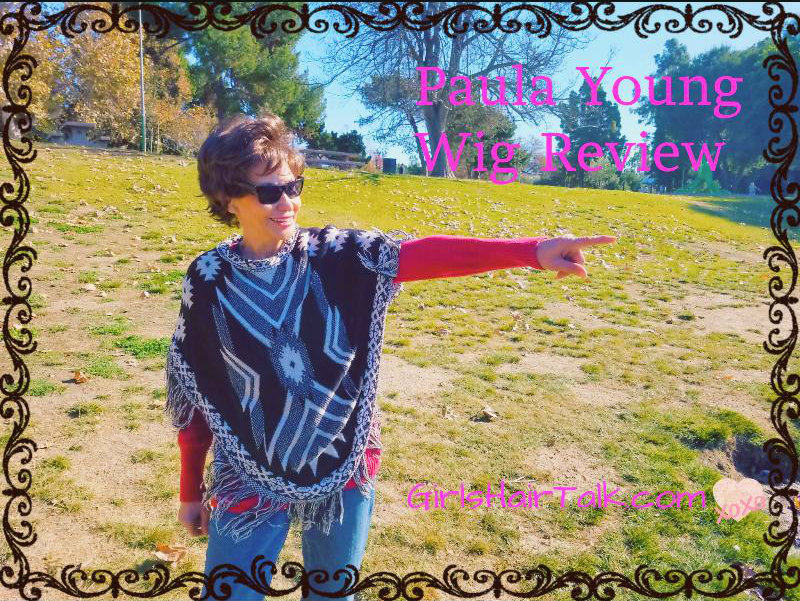 My mom says the wig is very light weight she forgot she was wearing one
The Packaging: We loved the packaging from the Paula young wig company! The wig came in a post office shipping box but inside that box was a cute lavender pink color box that read Paula Young on the cover.
Inside the wig box was wrapping paper that read Paula young throughout the wrapping paper.
Inside the box was wig care instructions, easy styling instructions and if you need there were refund & exchange instructions for your wig.
Just a little note one tag read: "This Product cannot be returned once this tag has been removed" so make sure you love the wig before removing that particular tag. 
Next to the wig was a complimentary wig cap to wear before putting the wig on. This was very much appreciated from my mother because she did not have one on hand.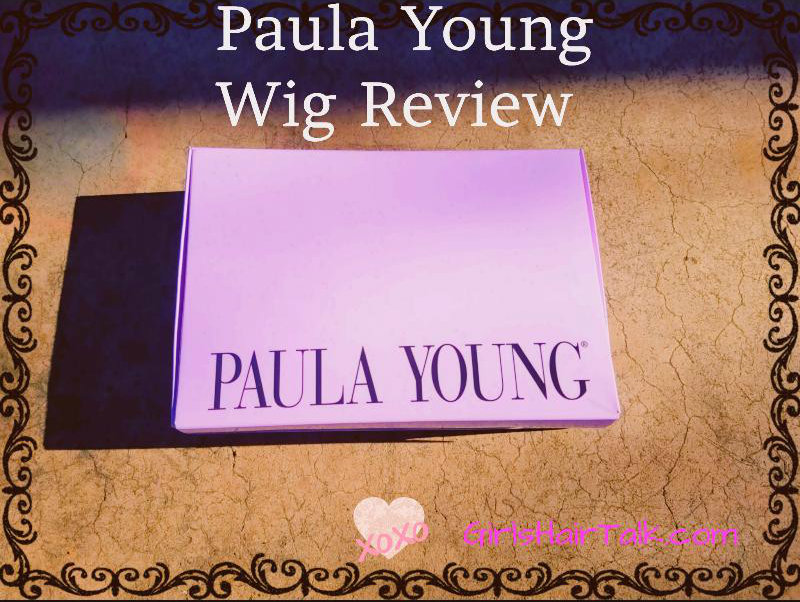 The Cutest Wig Packaging! Wig Is Inside Of A Cute Lavender Pink Box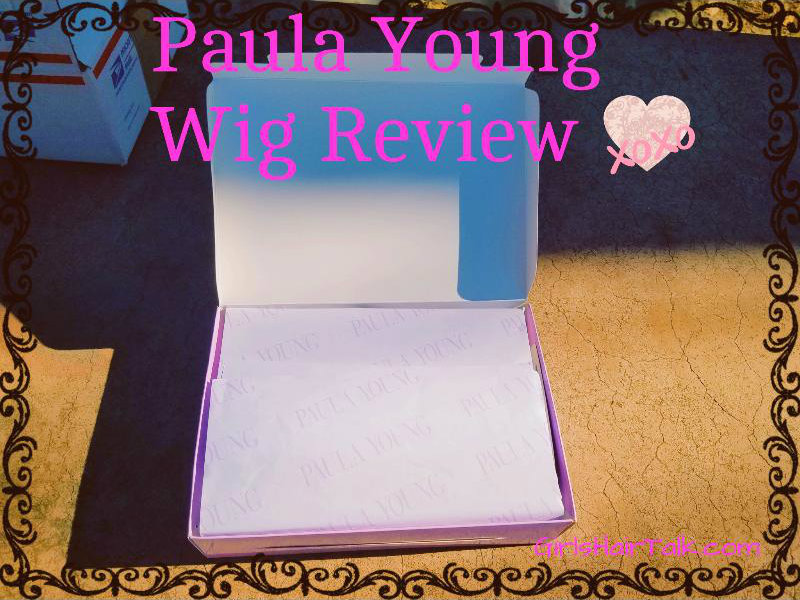 Wig Is Under Cute Paula Young Wrapping Paper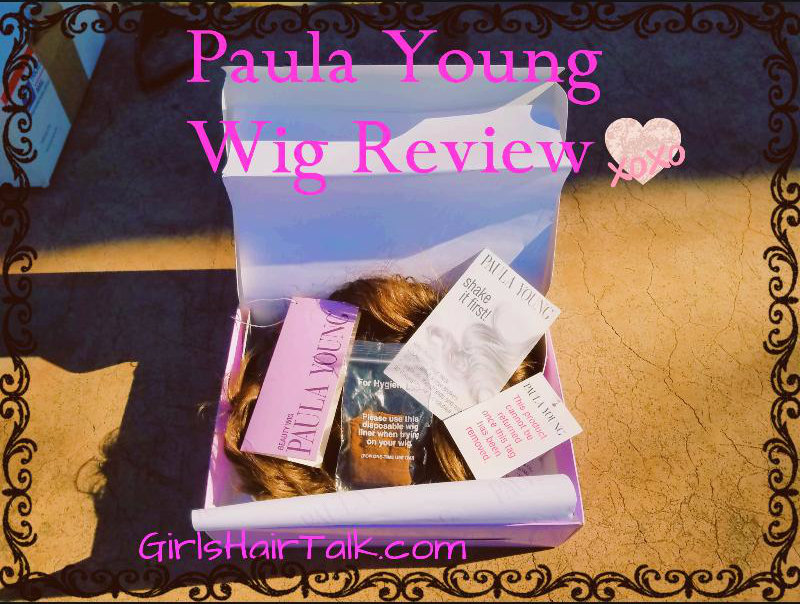 Inside Box: Easy Wig Care Instructions and A free Wig Cap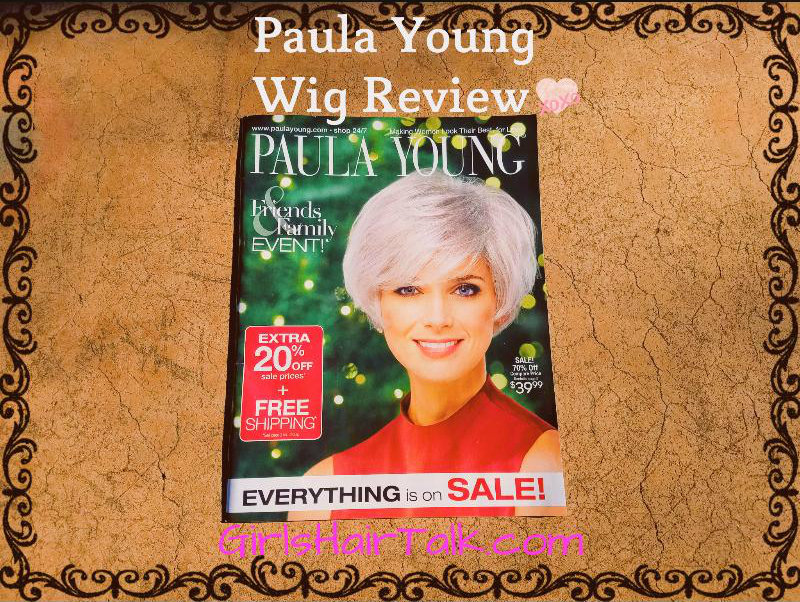 The Wig Comes With A Complementary Paula Young Wig Catalog
All in all we highly recommend the company PaulaYoung .com 
We also spoke with them via telephone for a few questions to test their customer service skills, specifically for this honest review, and from my experience they spoke very kind to me. 
Paula Young Wigs Clearance
Paula Young Wigs Clearance Sale Rules
Rules of this sale to keep in mind is the following:
Clearance items are FINAL SALE and cannot be exchanged or returned.




Qualities are limited (So if you see it grab it.)

Once the wig is gone, it will be gone forever according to the Paula young website.

Paula Young Wigs Clearance Sale Prices
The Paula young wigs clearance sale is up to 80% off!
An example of their end of the year sale:
Compare at $149.00 Final sale price is now $29.99
Their most discounted Wig Piece Is only $16.99!
What Kind Of Styles Do They Have At The Paula Young Wigs Clearance Sale?

They have long, med. short wig lengths in all colors. Their color selections vary in multiple shades of brown, black, grey, beige, red auburn and blonde. 
Their styles consist of:
Straight
Curly
Wavy
Wispy
With or without bangs
They definitely have salon ready looks and styles for less!
What Brands Do They Carry At The Paula Young Wigs Clearance Sale?
Paula young carries multiple reputable brands but at the clearance end of the year After Christmas sale you can expect brands to be a little more scarce as they are going fast. As of right now they have three different brands at their 80% off wig sale:
The Couture Collection
The Heart Of Gold Collection
And Their Own In House Paula Young Collection!
Paula Young Wigs: Wiglets
Paula Young Wiglets give you coverage exactly where you want it:
On the top 

Crown 

Front 

Back 

Allows you to blend your own hair in with the wiglet's fibers for a full, flawless, and seamless effortless salon style look!
The Paula Young Wigs Phone Number
The Paula young wigs phone number is: 1-800-364-9060
Or you can shop 24/7 at PaulaYoung .com 
Paula Young Wigs Free Wig Offer Contest
If you enter their wig review contest you can win a $50.00 off wig gift code and with Paula young's prices, you can easily get a free wig if you shop in their discounted clearance section. 
Here are all of the contest rules for those interested: 
Review Contest: Paula Young believes that when you feel confident, and beautiful this can be a powerful feeling that is very uplifting and can transform your life. Whether you have medical caused hair loss issues or just wish to enhance your existing hairstyles. We are inviting all of our clients to tell their stories.
Share your wig makeovers, and you could receive a $50 off gift code!
Just write a wig review and upload your original before and after picture selfies for your chance to win!
How to Submit a Review
1. Locate the product page for the wig at PaulaYoung .com, hair extension, wiglet or hair piece you that purchased and want to review.
2. Scroll down and click on "Write a Review"
3. Write a review and include a photo of yourself wearing the product.
4. Click "Submit Review." Rules· One winner per month will be selected at random to receive a $50 off gift code. 
· Review must be 75 words or more; be for a wig, hair extension, or hair piece purchased from PaulaYoung .com; and include an in focus, well lit photo "selfies" of yourself before and while wearing the purchased wig, hair extension, wiglet or hair piece. 
· Reviews and selfies may be posted for multiple products; however, only one review per product is allowed. · Content submitted for this contest becomes the property of Paula Young.
How To Shop Or Enter At Paula Young Wigs?
You Can Shop and or enter contest 24/7 online at PaulaYoung .com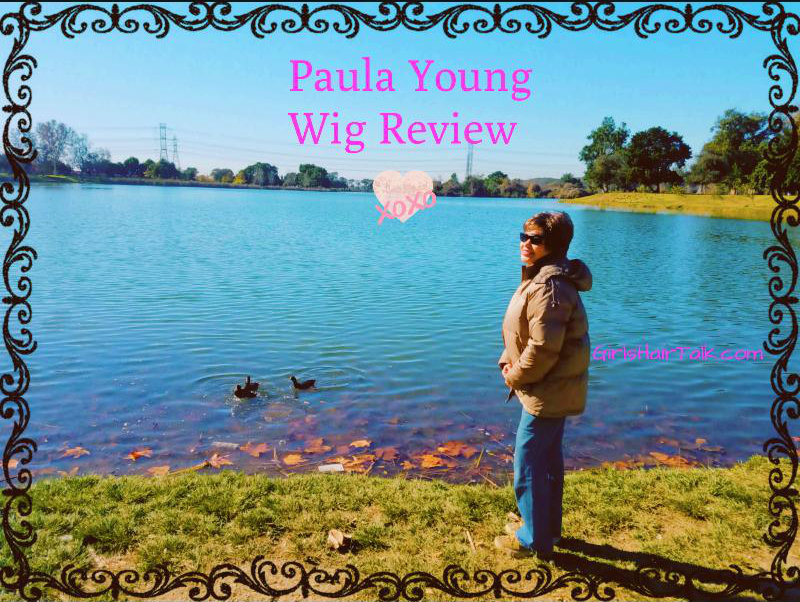 My Mom Just Loves Her Paula Young Wig called "Dance"
Your Comments!

Monthly
Women's Hair Loss Tips
Newsletter!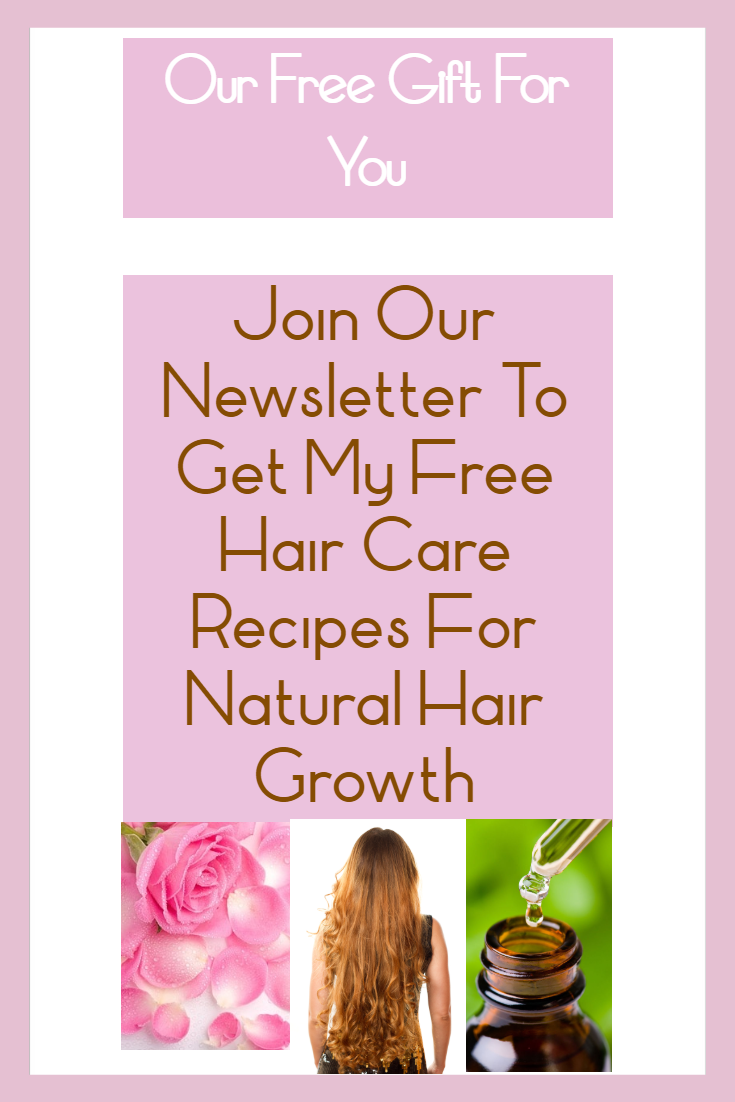 Click here to see previous newsletters sent to our group of gals!...
Welcome to my hair care family!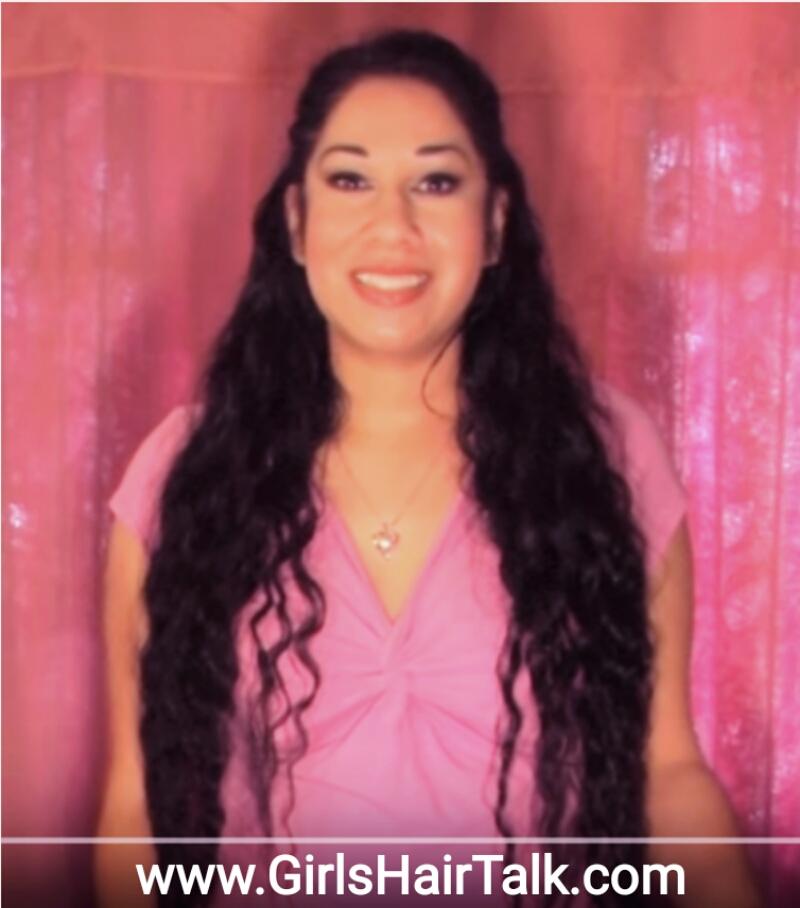 Hello beautiful! I'm Margarita, the author and owner of this site. I'm also a licensed Cosmetologist since 2003. I specialize in women's hair loss care. I am writing this site for you with knowledge and love! Click here to read more about me...


Home > Wigs And Hair Extensions Tips > Paula young wigs
Other Related Pages