Auburn Hair Color Products To Get Pretty Auburn Hair!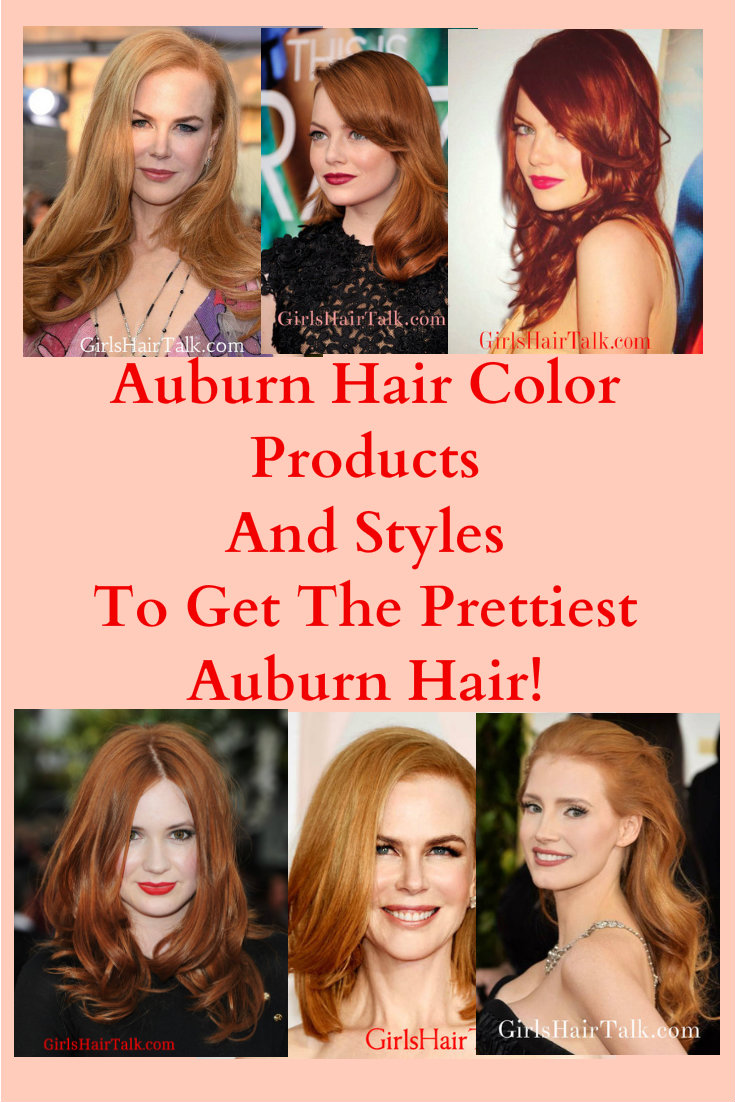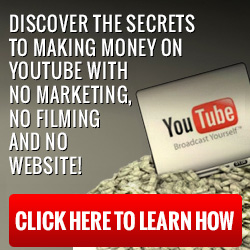 Auburn Hair With Short Style
A beautiful auburn hair color that helps in showcasing her beautiful curls! With a lighter hair color you could see the texture of the hair better and this looks absolutely beautiful and even though her hair is quite short (I love short styles) this color helps to create more of a feminine look and style for her!
---
Auburn Hair Color With Long Layered Style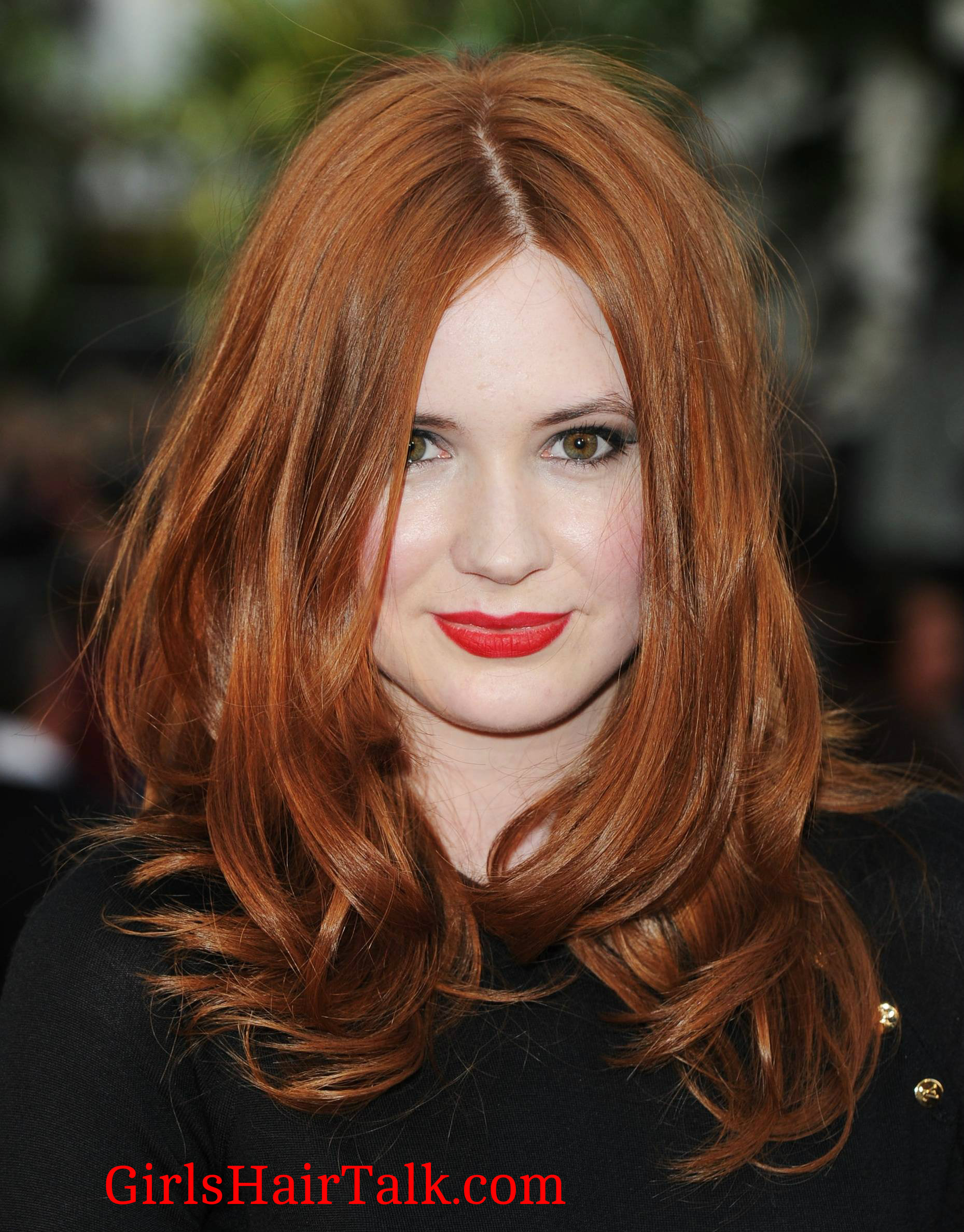 This auburn color is a little deeper and much more vibrant than a lighter auburn hair color, yet her red lipstick brings out the red in her hair color even more helping to create a youthful look and style. 
---
Auburn Hair With A Side Part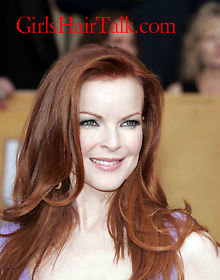 This color is a beautiful shade of auburn! It has a deeper shade without looking too vibrant such as from the picture above this one. It seems to have a little bit more of a brown tone in her hair color along with the red tones shining through beautifully.
---
Auburn Hair Color With Side Bangs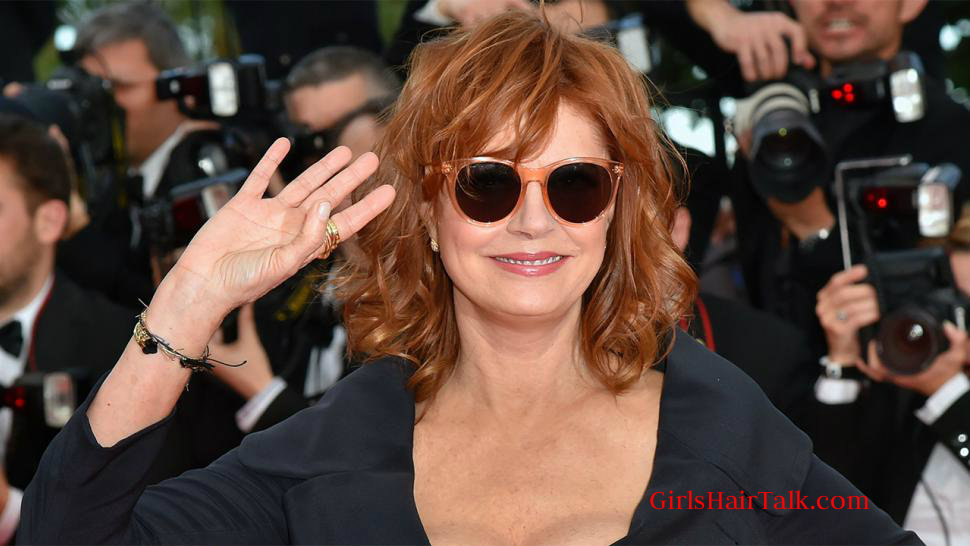 This shade of auburn is very pretty and a classic shade of auburn hair. Their seems to be subtle shades of a slight contrast of auburn highlights and low lights in it too, giving her hair more of a natural appearance.
---
Auburn Hair With Wavy Curls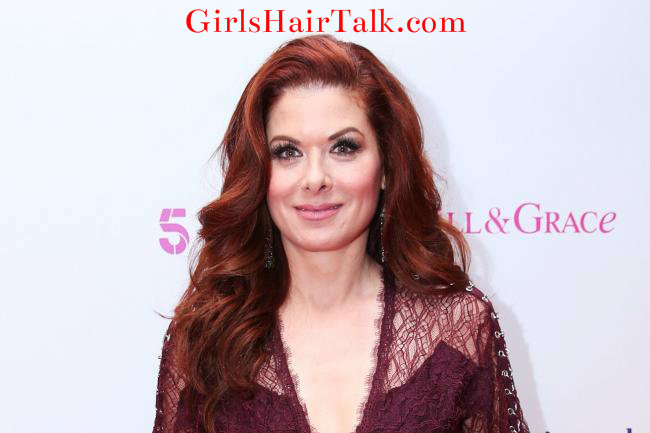 This shade of auburn hair color is a very deep shade with vibrant red shades of high lights as well.
---
Auburn Hair Color With A Middle Part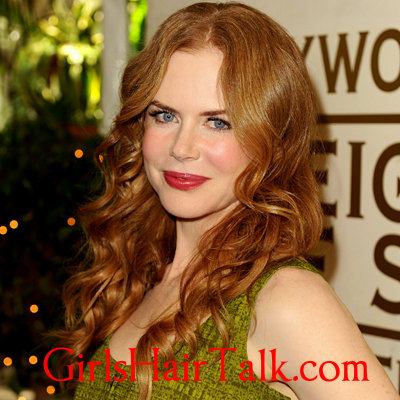 This shade of auburn hair color is my favorite because it has more of a copper tone of red. This is so beautiful all year but especially during the summer time! This is just simply gorgeous! A very youthful look without trying hard to be. This look and style is for all ages and will always be in style. You can swap for a side part if need be and will still get the same beautiful results! This is my favorite!
---
Auburn Hair Color With Barrel Wavy Curls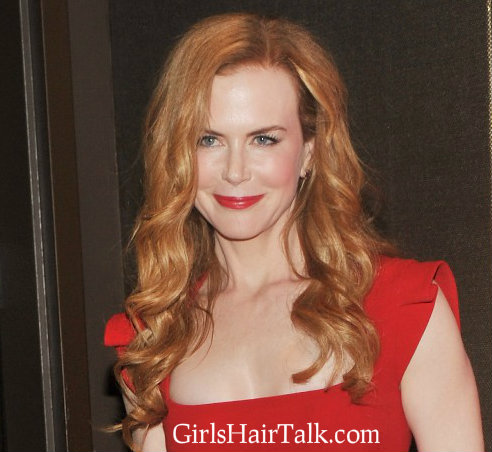 A copper tone auburn hair color styled with beautiful barrel curls that are tousled for a beautiful style and look! 
---
Auburn Hair Color With A Sleek Shoulder Length Hair Cut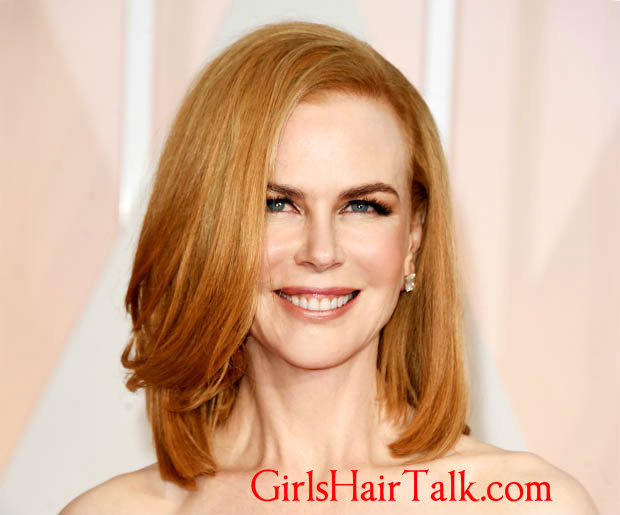 An auburn light hair color with copper red tones. This hair color can easily be worn by a person with blonde hair who wants more of a tinge of auburn red for a brighter change in appearance!
---
Auburn Hair Color With Full Layers 
Two tones of red auburn hair with dark and light highlights mixed with beautiful low lights for a two tone effect. This is a stunning hair color, cut and style. She is show casing her gorgeous layered hair cut with this style and the two tone color effect show cases the layers perfectly! Very well done! I can tell her hair dresser is as awesome as her Reba's singing!
---
Auburn Hair Color With A Side Part
A classic auburn tone perfectly mixed in for a perfect shade of auburn. Very nice, cute, and classic style! Along with her hair color her hair style is again a very trendy look that will never go out of style because this look will always be beautiful and great for every day!
---
Auburn Hair Color With Short Tousled Layers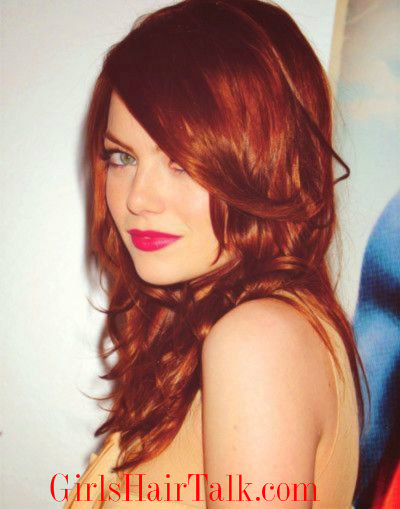 A very red  auburn hair color with no mistake to what color her hair is, red. Yet the subtle copper tone brings the tone down just enough where it is still an auburn tone that is bright and beautiful!
---
Auburn Hair Color With A Pushed Back Sleek Back Style
A very coppery red auburn hair color for women who want a lighter shade of auburn than most. She is wearing this look sleeked back for a polished more sophisticated appearance and this looks great!
---
Auburn Hair Color With A Sleek Side Part One Length Hair Cut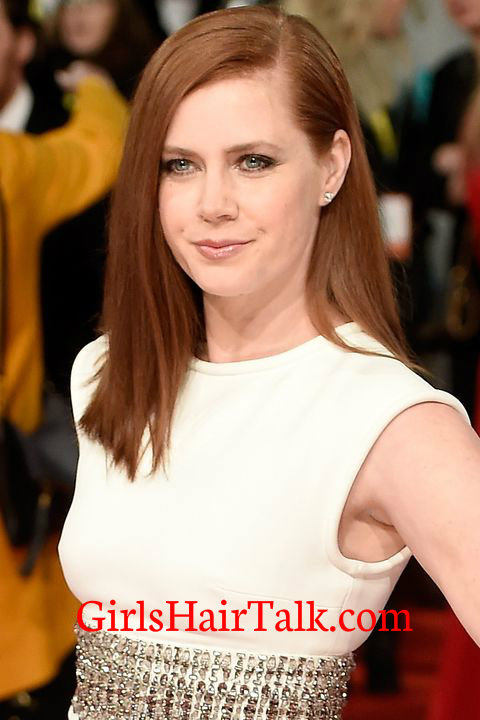 A darker more brownish-reddish auburn hair color is a great hair color for women who want to have more of a subdued appearance yet still want to add some red to their hair for just a little pizzazz! 
---
Auburn Hair Color With Soft Curls
A very vibrant violet auburn mixed with what seems like copper tones as well. A bright medium auburn look. 
---
Auburn Hair Color With A Low Layered Hair Cut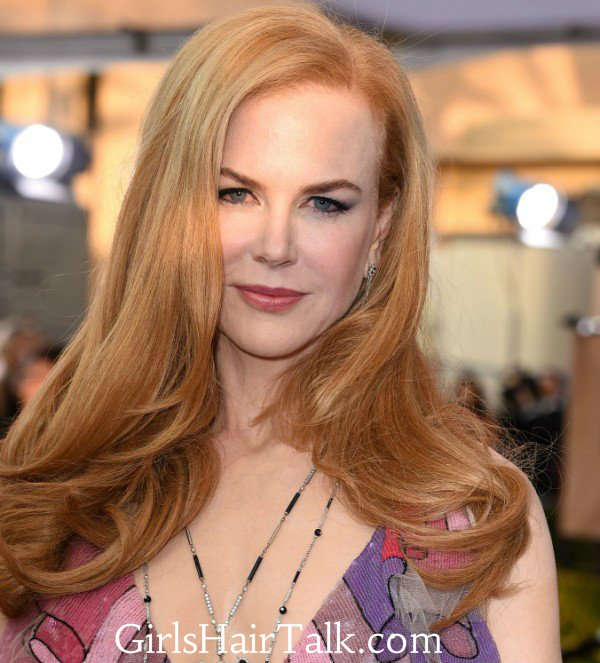 This is a prime example of a very light auburn hair tone color. Copper toned red hair with low layers very pretty. 
---
Auburn Hair Color With Long Bangs And A Fringe Face Framing Layered Hair Cut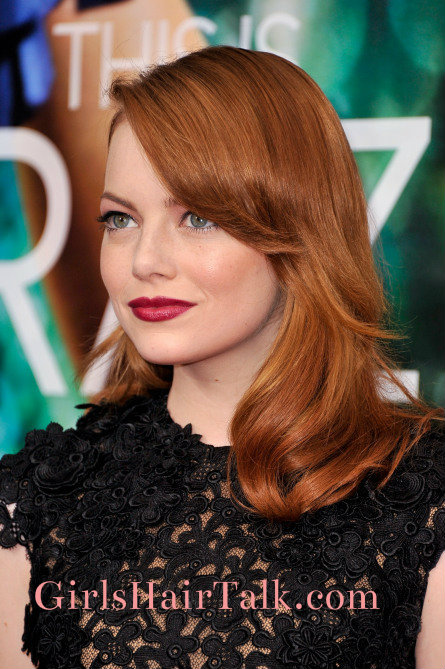 This is a coppery red vibrant tone with beautiful face framing wispy layers in the front of her hair cut very nice!
| | |
| --- | --- |
| | Best Female Hair Loss Treatment |
Female hair loss treatments can be very effective for helping women to regrow their hair.
The only problem is that there are so many products out there, all of which claim to work the best. The only thing is most of the treatments on the market do not live up to their claims because they have minoxidil in them to regrow hair which can cause the following:
Side Effects 
Rashes
Dizziness
Can't use while pregnant
If you miss a treatment you will lose all the hair you achieved and have to start from scratch
Expensive
As a professional hairstylist and a women's hair loss consultant, I have spent a ton of time researching female pattern hair loss. My biggest goal is to help you find the best treatment to help you regrow your hair ASAP.

---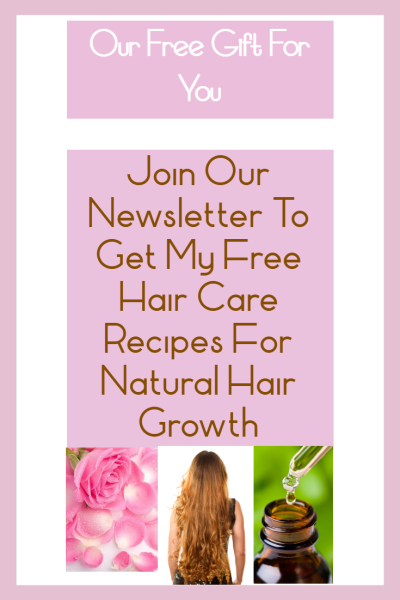 Home > Anti Hair Loss Shampoo > Auburn hair color
Related articles:
Click Here To look at my Paula Young Wig review!