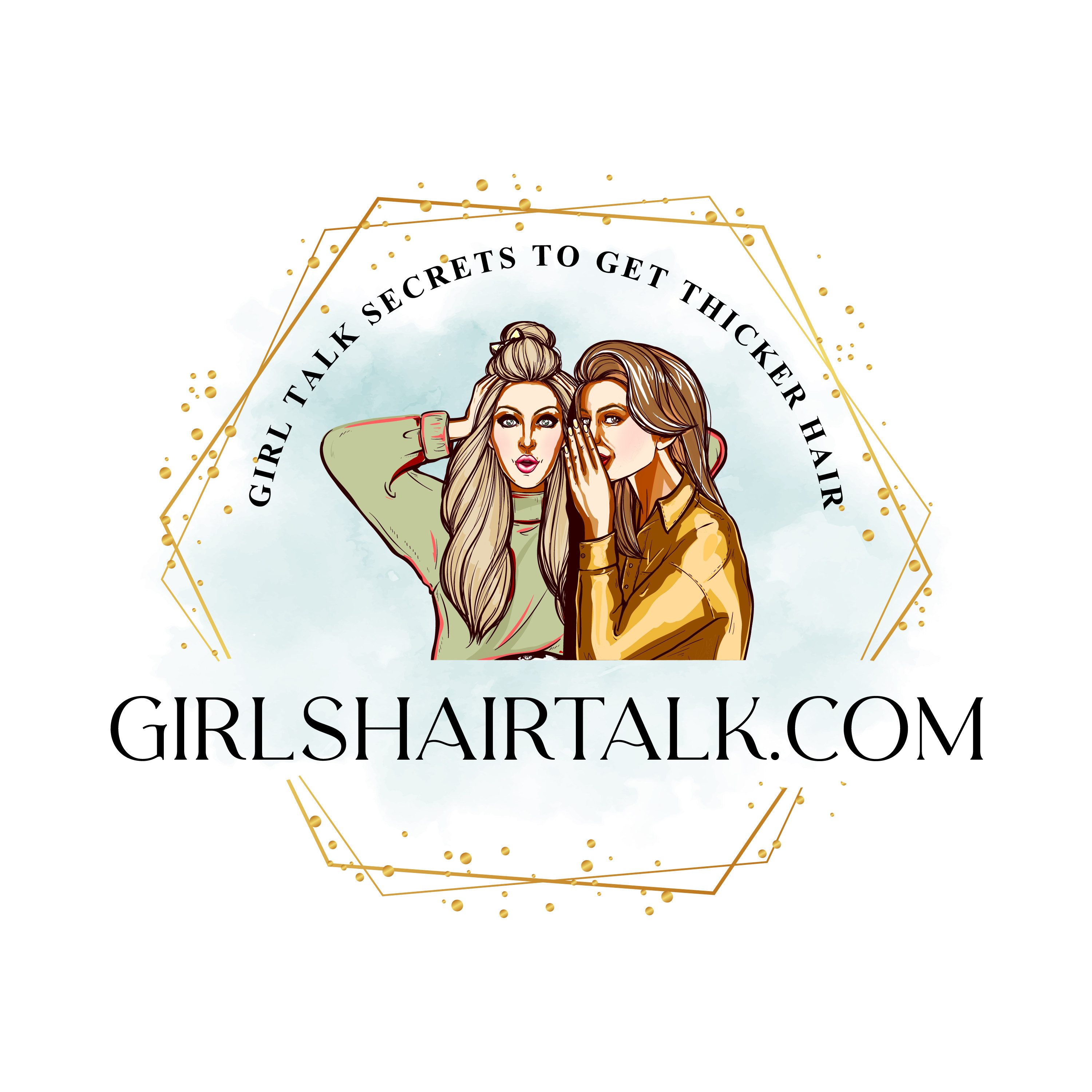 Is Harry Styles Bald,
What Happened?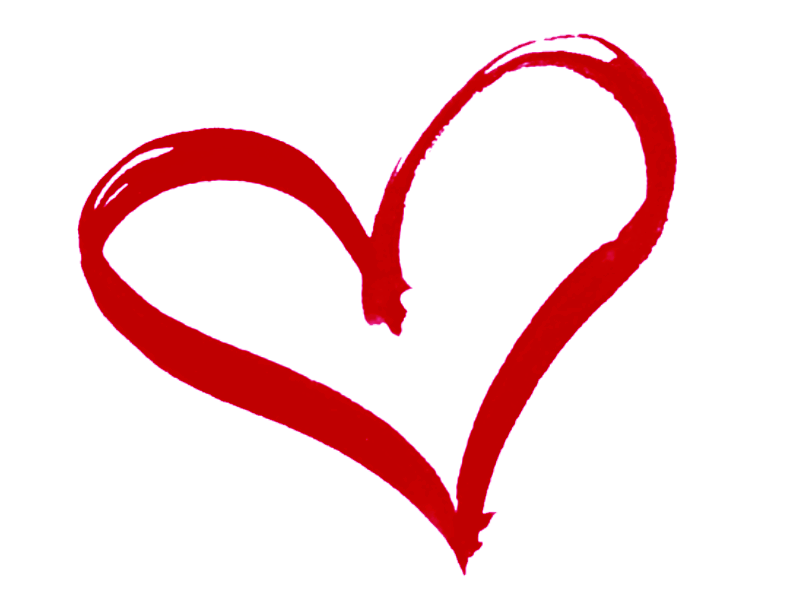 Is Harry Styles Bald?
But First Who Is He?
Harry styles is a singer, songwriter and actor who first appeared to us on an audition of the hit show X Factor, which is a show to find talented people. 
Here is his audition:
Even though he ended up getting eliminated from that show he was brought back to help form what ended up being the best-selling boy band of all time called One Direction. Here is actual footage of the formation of that group here: 
Harry Styles then went on to start his successful solo career in 2017. 
His first self titled album was one of the world's top ten best selling albums of the year, with its lead single, "Sign of the Times" which topped the singles charts in the UK.
He has gained ongoing success to this day with more hits, nominations and awards including acting roles to add to his successful entertainment career.
Harry Styles Bald Theory 
So where exactly did the Harry Styles bald theory come from, you ask?
Answer: Someone posted a picture on Tik Tok seen here of harry styles having his toupee appearing to be almost flying off half of his head during a show performance.  
The rumour is thought to have started off after an anonymous post on the gossip-based Instagram page DeuxMoi. 
An anonymous tip off posted on the account, which didn't name any specific celebrity, read: "This A list musician/occasional actor has a dirty little secret he hasn't shared with fans. Literally! He has gone almost completely bald. His hairpiece is so lifelike that only a good eye could pick it out, and that's on a bad day. However! He doesn't take it off and clean it enough."
Is Harry Styles Bald?
The Harry styles bald rumor was denied by the star himself in a Rolling Stone interview, confirming that he is not bald. 
I researched to find out the truth whether he has bald or lying about being bald.
I did a massive amount of investigating and realize that he is indeed NOT bald and NOT wearing a hairpiece of any kind.
I noticed that he isn't afraid to touch his hair at all and will not be afraid to whip his hair around like he did here on the James Corden Show.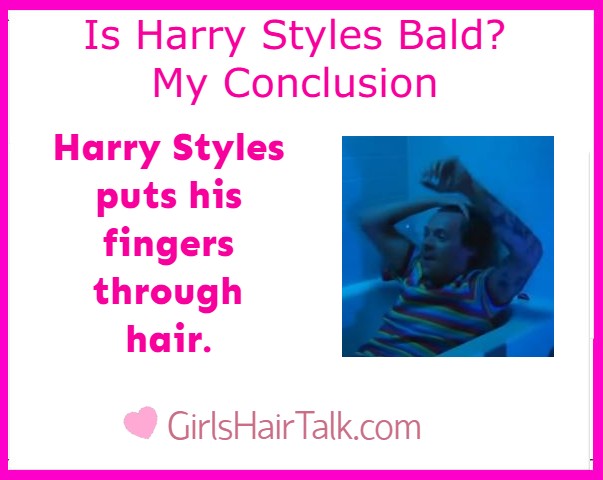 So if he wore a toupee he would be afraid to do this in my opinion. People are usually really careful around their hair lines if someone wore one on their head.

But he does have huge widows peaks and if he did wear a hair piece of any kind it would also cover up his widows peaks too.
Also if he had a transplant of hair plugs of any kind, again his widows peaks would be lowered and covered more so because no professional in the hair loss industry would say put hair at the top and forget the widows peaks.
Now is he going bald one day? I have no idea, only time will tell. Although I am referring of this investigation as of today that no, he is not completely bald at the top of his head while wearing a toupee. 
Now does Harry Styles have a receding hair line?
Yes, perhaps a slight bit. Although it is very possible he can have a receding hairline showing his strong widows peaks and still keep his hair in the future.
There are alot of men who have kept their hair with hairlines like Harry's.
One star in particular whom he quite reminds of is Luke Perry. To me they have very similar hair line patterns. Seen here...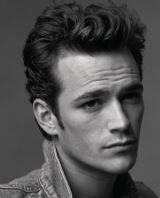 Luke Perry from the hit 90's show 90210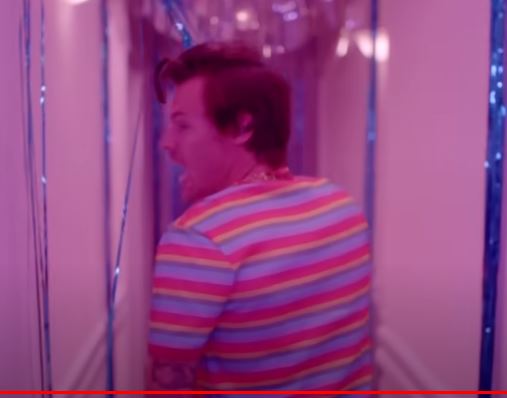 Harry Styles
To me they have very similar hairline patterns.
Luke Perry seemed to keep his hair throughout the years.
Although you never know with Harry Styles. If he will also keep his hair throughout his life because hair loss is caused by different reasons.
Hair loss can be caused from reasons such as stress, lack of nutrition, and genetic hair loss as well as many other probable causes too.
Is Harry Styles Bald?
My Conclusion
I believe the picture floating around tik tok is someone trolling him big-time with a fake picture that they created and is 100% fake!
Remember it is NOT a video, it's just a picture. It looks completely fake to me.
I believe you could see how his hair is in real life, no tricks from what I could see.
Also the top of his hair (where the toupee would be) looks absolutely identical to the rest of the hair on his scalp, whereas a toupee would have a different dull look to it. The texture, color, and shine all match up to the rest of his hair.
So I can confirm in my investigation (I have been a hairstylist since 2003) that his hair is 100% real.  
I wish Harry a continued successful career from me here at girlshairtalk.com
Home > Celebrity Hair Loss > Harry Styles Bald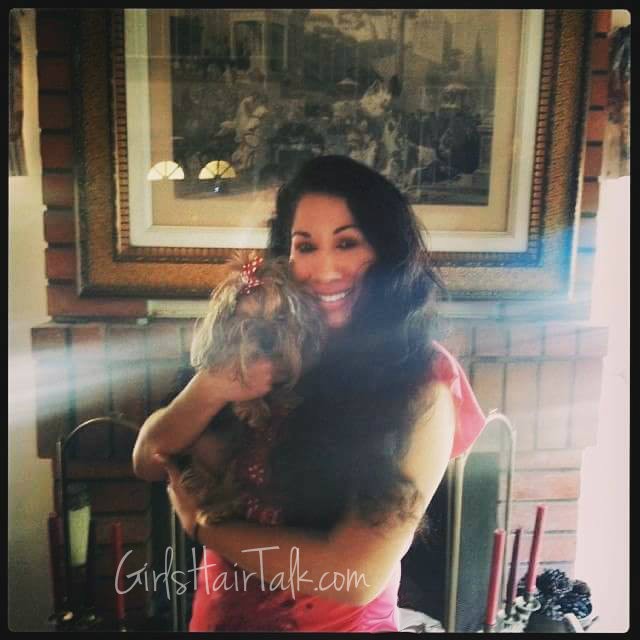 Hello beautiful! I'm Margarite, the creator and owner of this site. I'm also a licensed Cosmetologist. I am writing this site for you with knowledge and love!❤