Satin vs Silk Pillowcase For Hair, Battle Of The Pillowcases!
Free Giveaway Beauty
Gift Set Prize!

Using a satin vs silk pillowcase for hair is an easy way to help hair growth keep reading to find out why I love this easy simple beauty hair growth tip!
Is Using A Cotton Pillowcase Worse Than Using  A Satin vs Silk Pillowcase For Hair?
The problem with cotton pillowcases is that they tend to be rougher on your hair and skin than silk or satin pillowcases. Using a cotton pillowcase can create brittle hair that can break off while you sleep.
Another problem with using a cotton pillowcase is that they can also dry out your hair & skin by soaking up moisture from your hair and skin. This can create dry brittle hair to cause split ends and more breakage and can cause skin to age faster because when your skin is dry this can cause wrinkles to form as well as create dry, rough skin. 
Think of your skin and hair like a grape vs a raisin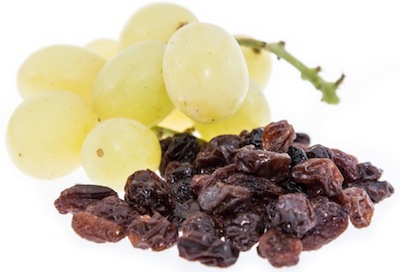 Do you want dry hair and skin like a raisin or moisturized hair and skin like a healthy plump grape?
When there is moisture in your skin and hair they are plump and healthy. Yet when your skin and hair are dry they can become wrinkled, brittle and can cause breakage hair loss thinning! 
What Is a Satin Pillowcase?
Satin pillowcases are generally made from a combo of materials that create a smoother texture material but is not a single natural material like silk. Satin will have a smooth texture except in the back or inside of the material it will have a completely different dull texture showing that it is not a pure natural material.
In fact often times satin is now made from the fabric polyester.
What Is a Silk Pillowcase?
Silk pillowcases are made from a single material that is a natural protein fiber sourced from silk worms.
Silk worms are the larva that produce this awesome material specifically from the mulberry silk moth. 
But don't worry it is not gross but actually considered a luxury item to have.
The benefits of silk pillowcases are the following:
one of the leading softest fabrics
breathable
comfortable
naturally hypoallergenic

natural resistance to dust mites, fungus, mold

retains moisture in skin and hair for healthy hair and skin
helps reduce split ends in hair for healthy hair growth
machine washable - no need to go to cleaners
smoother less frizzy healthy hair
reduces wrinkles
reduces acne
shiny hair
What Is The Difference Between a Satin Pillowcase Vs Silk Pillowcase For Hair
Well satin is a weaved fiber and silk is a natural fiber. Satin has two sides a smoother side and when turned inside out has a dull finish due to being combined with other fabrics such as nylon, rayon and polyester.
Where as silk is a luxury fabric yet with that comes a price tag and is a bit more on the expensive side. The only con about silk fabric is the price tag. The reason for it's price tag is due to the fact that silk fabric is harder to produce. It takes thousands of silk worms in order to produce a single thread.
That is the main difference between a silk vs satin pillowcase for hair.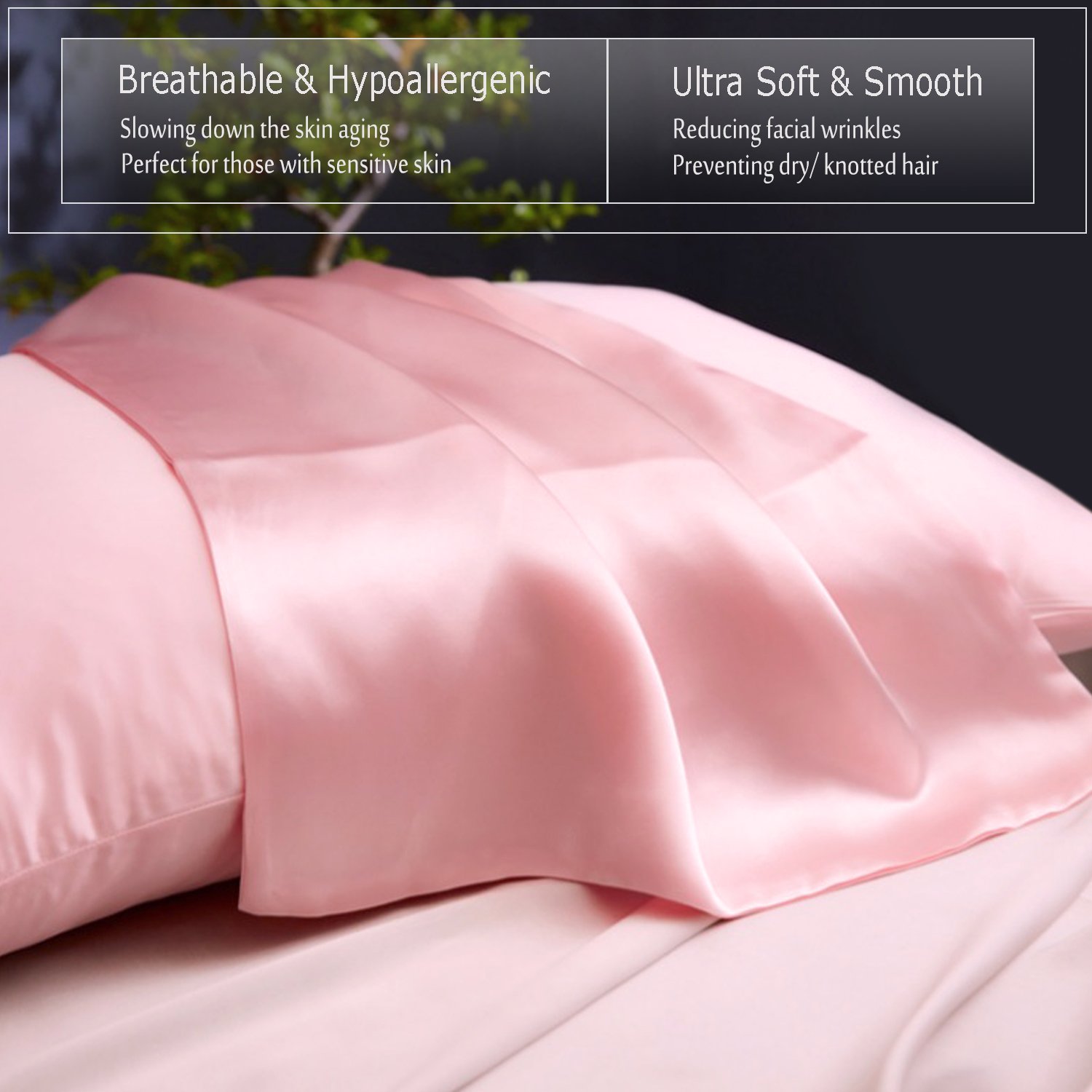 My Top Product Picks: To Get Instant Volume Today! 
As a professional hairstylist, I was extremely skeptical of a shampoo claiming it helped with volume without making your hair look like a dry, tangled mess! I have been there, done that and it's not fun at all. 
What I am most impressed about with this product is with most shampoos you have to change shampoos very often because your hair can become immune to the properties, causing an opposite reaction making hair become too limp. But this shampoo is different because you can use for long term use and always have a nice bounce to your hair!
Which is great because 
in the latest hair loss news:  according to dermatologists, switching shampoos too often can be bad for your hair, it can even start to cause skin conditions such as scalp dermatitis or seborrheic dermatitis, which in some cases can result in hair loss.
This shampoo cleanses, moisturizes and makes your hair bouncy with instant 24 hour volume!! 
The cons are unfortunately you can't find these in salons or in stores, although you can order this shampoo online and read reviews by clicking here...
Oh and don't forget to pick up the matching voluminous spray for in-between wash days, Read reviews or buy the volume spray by clicking here...
Leave A Question Or Comment
So I Can Help
Answer Your Concerns 
Monthly
Women's Hair Loss Tips
Newsletter!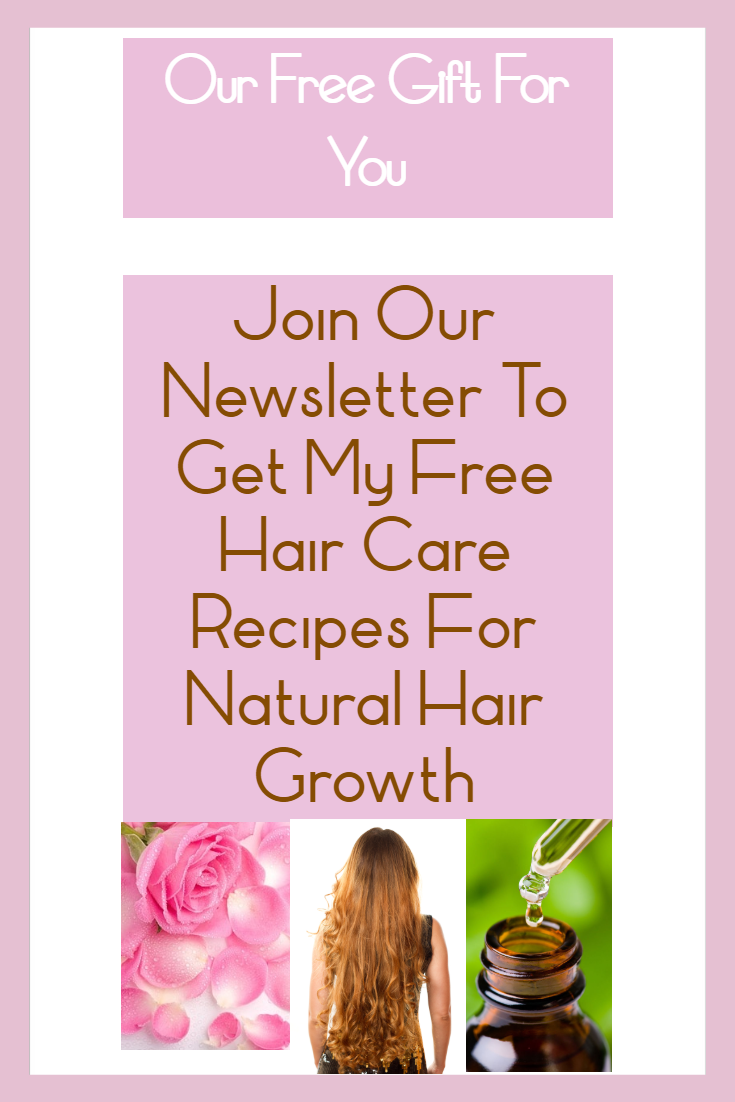 Click here to see previous newsletters sent to our group of gals!...
Welcome to my hair care family!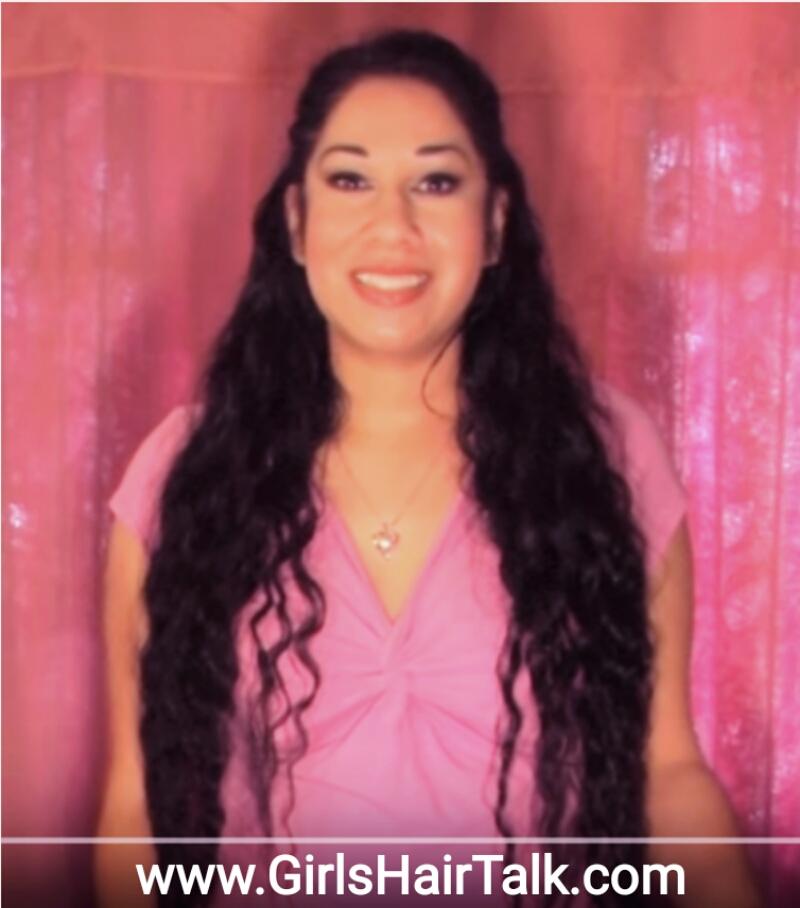 Hello beautiful! I'm Margarita, the author and owner of this site. I'm also a licensed Cosmetologist since 2003. I specialize in women's hair loss care. I am writing this site for you with knowledge and love! Click here to read more about me...


Home > Natural Hair Loss Treatments > Silk Pillowcase For Hair
My Top 3 Beauty & Hair Secrets