How To Grow Hair Fast And Long Right Now!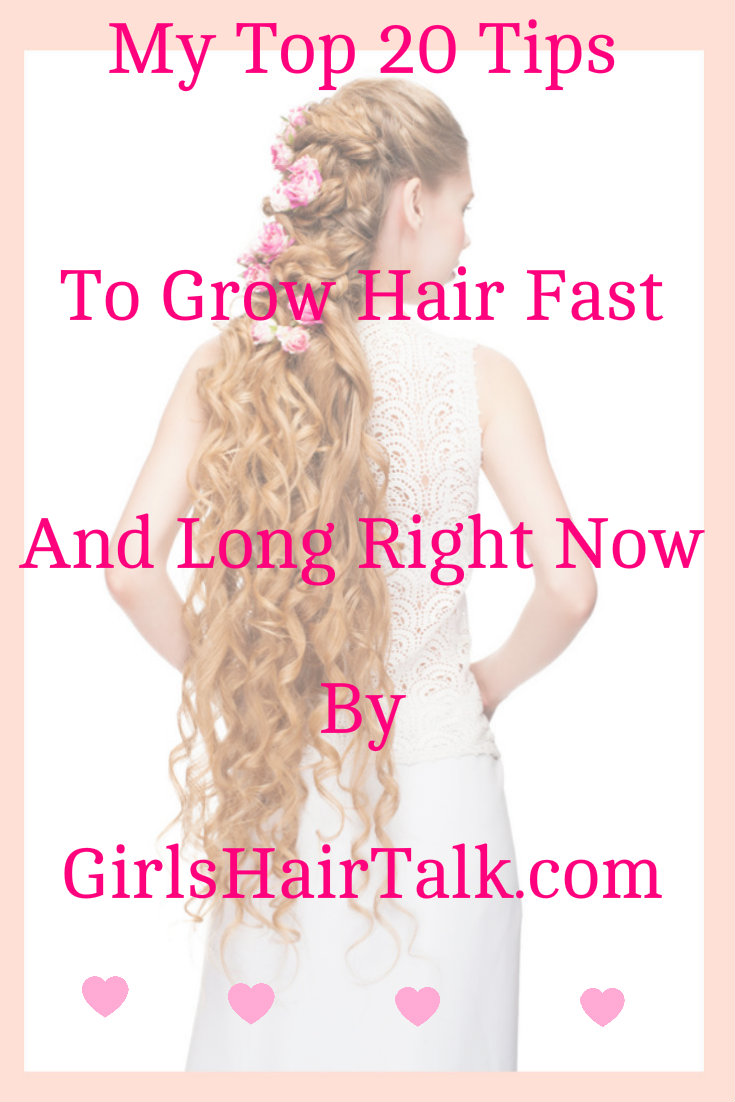 Free Giveaway Beauty
Gift Set Prize!

My Top 20 Tips To Grow Hair Fast
These grow hair fast tips will help you to get long, healthy, beautiful hair, restore shine, get rid of split ends, reduce frizz and more!
All of these hair growth tips that I share are for all ages.
My biggest tip to start you off is to know that hair seems to go through growth spurts. For instance, one week it may seem that your hair is not growing and the next week it may go through a fast and quick growth spurt. At least that was the case for me. So don't give up. 
Out of all of the shampoos and conditioners that I have used over the years this one in particular made my hair grow longer, thicker, healthier the fastest. If you are looking for the best long hair shampoo & conditioner. I highly recommend the Hair Growth Stimulating Shampoo and Conditioner. 
Massaging the scalp is a must for hair growth. Massaging the scalp promotes blood circulation which in turn helps your hair to grow faster! Plus it feels very relaxing.
Simply apply hair growth oil to your hair an hour before you shampoo & conditioner your hair. The hair oil that I make & share on this site helps to grow your hair alot faster than usual! Plus it will help prevent dry hair. 

Eating healthy will bring the right nutrients to your body and the vitamins from the healthy foods grow your hair alot faster. If you like alot of sugar I recommend switching to fruits for dessert instead of sugary treats.  Please check with your physician for any diet changes you make for yourself and your family. Try to eat as healthy as you can. 
Relaxation helps to prevent hair loss. Stress may cause hair loss by disrupting the natural hair growth cycle. So please find ways to relax because it's good for your health. 
Deep conditioning is a special treat for your hair. It helps hydrate dry hair and help prevent split ends so that your hair will grow very long. A deep conditioning hair treatment is a great step to grow hair long and give you healthy hair.

Trimming your hair when you start to see split ends at the ends of your hair, is the best way to help you get long healthier hair. Make sure you only "trim" your hair and not chop off more than needed. If you go to a professional stylist make sure that you explain that you are trying to get long hair and to not cut off more than just the split ends.
A simple but very effective way to get long hair fast is to keep your hair out of your face. I find that people who do this don't get tempted to cut their hair. Using a comfortable head band around your face to keep your hair out of your eyes will be a great way to avoid wanting to cut your hair. Trust me it works. But please make sure the headbands aren't too tight and a very comfortable fit. I personally do this when at home and know others with long hair who do this too. If we didn't do this we would cut our hair because it would always be in our face. This little tip really helps you to get long hair.

Please don't over wash your hair. Over washing may strip your hair's natural oils and eventually cause dryness and breakage. I like to wash my hair no more than two times a week to get long, shiny, healthy hair! 
Using a silk pillow case is known to prevent hair breakage which in turn helps your hair grow faster.
Using a bristle brush helps to restore the natural shine in your hair. Also using gentle strokes when brushing will help you to prevent breakage in your hair. This will help you get longer, shinier, healthier hair!
Applying UV Ray sun protection to your hair at the beach during the summer months will prevent sun damage to your hair and help keep your hair healthy and pretty! Make sure to use the kind made for hair.
Using soft hair bands on your hair will help prevent hair breakage. So if you use any hair elastics whether it's just while washing your face, all day long or all night long while you sleep, using soft hair bands help your hair stay healthy and pretty as it grows longer.  
Please Do Not bleach hair if you want healthy hair. Bleach causes severe hair damage, dryness and breakage. If you want blonde hair please consider getting a wig or hair extensions. That way your hair will be safe and healthy while you are growing it out. 
Stay away from swimming pools that have chlorine in them, which is very harmful and very damaging to your hair. Chlorine water can also turn your hair color green. To prevent this from happening, I suggest to use a swimming cap to protect your hair while swimming in your home pool or public swimming pools.   

Apply coconut oil on your scalp and hair an hour before you shampoo and condition your hair. Doing this will help prevent dandruff and help to strengthen your hair follicles so that your hair will grow super duper long!  (My Neighbor does this and her hair is down to her knees!) 
Spraying rose water in your hair will help strengthen your hair helping it grow longer, plus it will give your hair a pretty rose scent naturally!
Exercising helps to give your body an over all boost of blood flow and oxygen to your hair roots to give your hair faster and healthier hair growth results. As well as prevents hair loss due from stress because exercise is such a great natural stress reducer.
Drinking water helps to nourish and hydrate your hair follicles from the inside out. Water is H20. The 0 stands for oxygen which is a greatly needed source in getting faster hair growth. 

My top #1 tip to grow hair fast is to juice. I love and use green juice for faster hair growth. My hair gets the right nutrients needed. I use this green juice as my go-to source to grow my hair super fast and easy. 
My Top Product Picks: To Get Instant Volume Today! 
As a professional hairstylist, I was extremely skeptical of a shampoo claiming it helped with volume without making your hair look like a dry, tangled mess! I have been there, done that and it's not fun at all. 
What I am most impressed about with this product is with most shampoos you have to change shampoos very often because your hair can become immune to the properties, causing an opposite reaction making hair become too limp. But this shampoo is different because you can use for long term use and always have a nice bounce to your hair!
Which is great because 
in the latest hair loss news:  according to dermatologists, switching shampoos too often can be bad for your hair, it can even start to cause skin conditions such as scalp dermatitis or seborrheic dermatitis, which in some cases can result in hair loss.
This shampoo cleanses, moisturizes and makes your hair bouncy with instant 24 hour volume!! 
The cons are unfortunately you can't find these in salons or in stores, although you can order this shampoo online and read reviews by clicking here...
Oh and don't forget to pick up the matching voluminous spray for in-between wash days, Read reviews or buy the volume spray by clicking here...
Leave A Question Or Comment
So I Can Help
Answer Your Concerns 
Monthly
Women's Hair Loss Tips
Newsletter!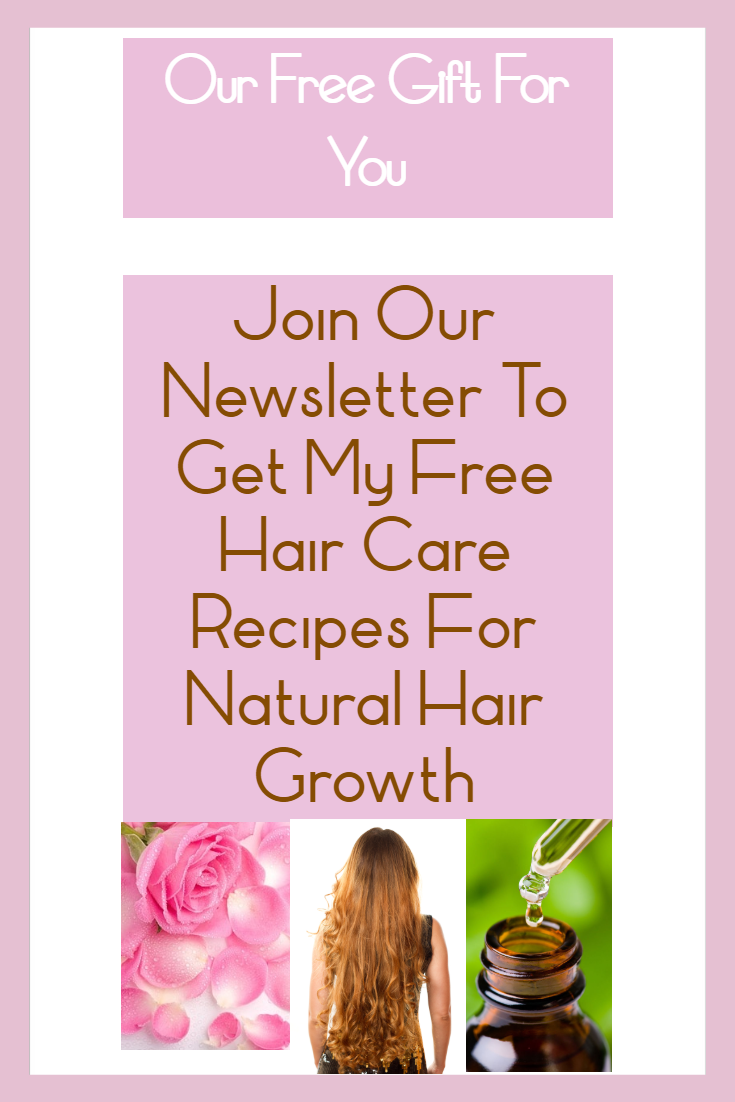 Click here to see previous newsletters sent to our group of gals!...
Welcome to my hair care family!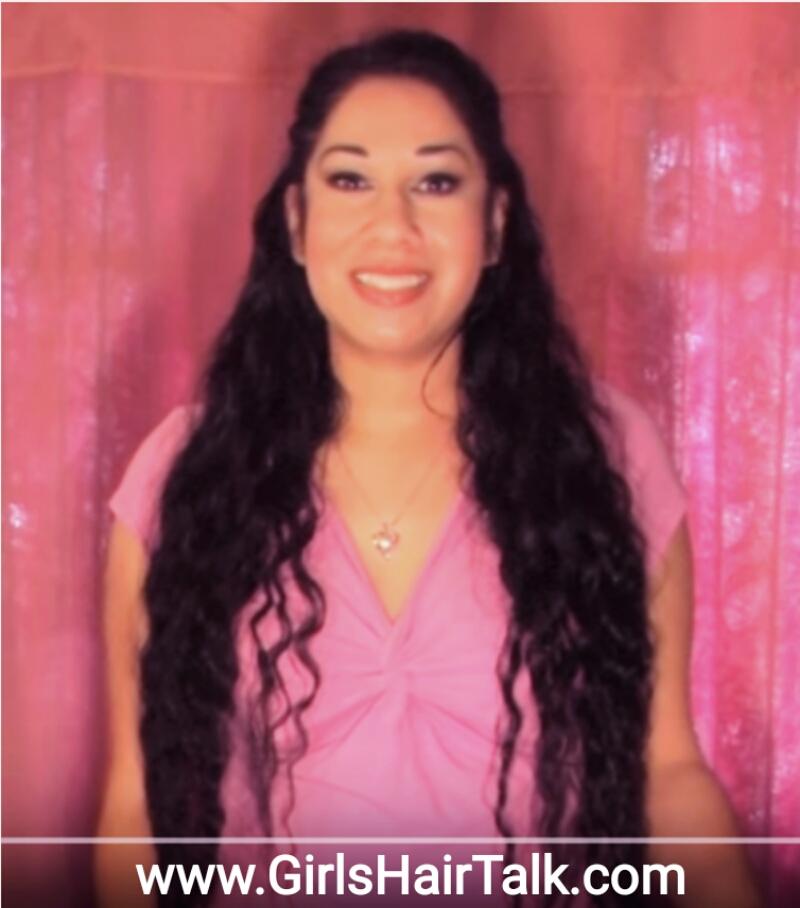 Hello beautiful! I'm Margarita, the author and owner of this site. I'm also a licensed Cosmetologist since 2003. I specialize in women's hair loss care. I am writing this site for you with knowledge and love! Click here to read more about me...


Home >  Natural Hair Loss Treatments > Grow Hair Fast
Related Articles: