Hormones And Hair Loss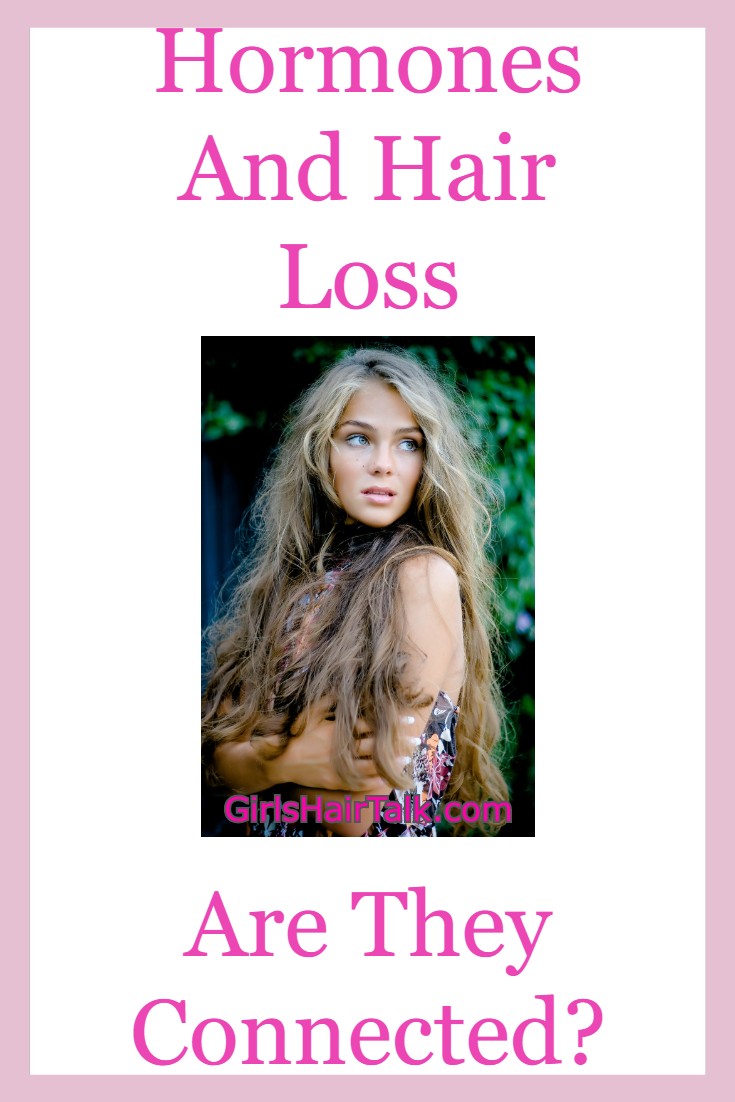 How Are Hormones And Hair Loss Connected?
Hormones and hair loss are connected only when the hormones are imbalanced.
The truth is hormones and hair loss go together when the hormones are imbalanced hormones, it's only then when hormones and hair loss go hand and hand. 
When your hormones are in normal range, it's only then when your hair growth will be back to normal and you will get thicker, stronger hair.
What Causes Female Hair Loss?
The truth is the root cause of female hair loss is due to having imbalanced hormones.
The main hormone that is causing your hair loss thinning is called the DHT hormone.
You might have heard of this hormone before but for those who haven't let me explain.
DHT is a byproduct hormone produced by testosterone. Women have testosterone in their body because it is needed but we just don't have as much as men do. In fact every person needs both estrogen and testosterone hormones except men have more testosterone and less estrogen and women have more estrogen and less testosterone.   
Testosterone helps keep your muscles and bones healthy and strong. Unfortunately when your hormones are imbalanced the DHT hormone can cause hair loss in women because the DHT hormone will shrink the hair follicles until they die and stop growing. 
What Causes Imbalanced Hormones And Hair Loss
There are many factors to your body having imbalanced hormones, including but not limited to the following:
Surgery

Estrogen levels changing

Age 

Puberty

Taking

Medications




Do You Have Imbalanced Hormones And Hair Loss?
Is a hormone imbalance hurting your fertility and overall health?
Are your hormones causing acne, facial hair, or hair loss?
If so you could have a hormone imbalance.
Destiny suffered hormone problems for years, including polycystic ovarian syndrome, fertility problems, and stage III endometriosis.

When she did finally got pregnant, she had a couple of small hemorrhages during the first trimester and an extremely painful ovarian cyst rupture later in the pregnancy.
She developed pre-eclampsia at 34 weeks and went into pre-term labor at 35 weeks.
She suffered for years from a variety of hormone imbalances, and tried every treatment option known to man.
That took her on a journey of learning and exploring, looking for a solution for her health issues.
She got healthy, and knew she had to share her knowledge with others.
Do you struggle with infertility, lack of libido, mood swings, hair loss, acne, insomnia, weight gain or loss, digestive problems, joint pain, and depression?
Hormones affect all of these.
That's why it's so important to take care of our bodies and hormones, and get things in the right balance.
We can manage our hormones...but first we have to learn how!
Nicole's Progesterone Success Story
I'm not the only one dealing with various hormone issues.
Hormone imbalances affect 1 in 3 women!
Nicole was sick for 15+ years.
"I had done almost everything there was to do. I looked into diet, exercise, stress management, fermented foods, herbs, homeopathy, many doctors and more.
These are the symptoms she had (in random order):
Hot flashes

Hair falling out suddenly

Night sweats

Insomnia

Depression

Anxiety and panic attacks

Intense food cravings and binge eating that gave me all the signs of being a full on food addict and needing a 12 step program.

Headaches

Crying episodes/mood swings including anger and frustration

Confusion and brain fog

Not wanting to leave the house

Social anxiety

Inability to get warm at night and often cold hands and feet during day - easily chilled

Inability to fully empty bladder, especially at night before bed

Mental faculties and memory loss

Joint pain, sometimes immobilizing

Extreme exhaustion and muscle pain

Low libido

Bloating

Uterus on fire during cycle

Heavy clots and bleeding for 9+ days

Endometriosis

Extreme endo pain in ovaries, groin, legs, back, hip, rectum, and intestines throughout month. I found it was especially high during ovulation, cycle, and bowel movements. the hip pain was so bad at times I was limping

Endo had gotten so bad it was even protruding my belly button out and was tender to touch and push back in during cycle and ovulation.

Bed ridden most days before, during, and after my cycle and ovulation...and all symptoms were growing worse.

Swollen and painful breasts
She is now well! COMPLETELY FREE OF ALL THESE SYMPTOMS!
She is a new person and OFTEN now thinks…so THIS is how normal people feel. She is the opposite of all those symptoms."
You can have amazing results like this too once you understand hormones and how to manage them.
You can feel healthy and fix so many issues.
This invaluable health resource covers a multitude of issues, providing understanding into how hormones work, and how you can treat your issues both naturally and with medicine.
The thyroid gland and problems with its imbalances

Adrenal Chaos

Sex hormones

Obstacles to wellness

How to take care of your glands and hormones

Balanced lifestyle

The pancreas-diabetes connection

The Leptin solution

Darkness hormone

Graves Disease

Lumpy Thyroid

Estrogen issues

Testosterone issues

Menopause

Hair Loss

And many more
Hormone imbalanced symptoms such as:

Brain fog

Bloat

Weight gain (despite dieting, healthy diet, and exercise)

Weight loss

Hair loss

Acne

Facial hair

Exhaustion

Low libido

Mood swings

Insomnia

Digestive problems

Depression

Joint pain

Infertility

And many more
Once you fix the hormone problem you can get rid of your hormone imbalance symptoms too!  

---
Your Comments!

Monthly
Women's Hair Loss Tips
Newsletter!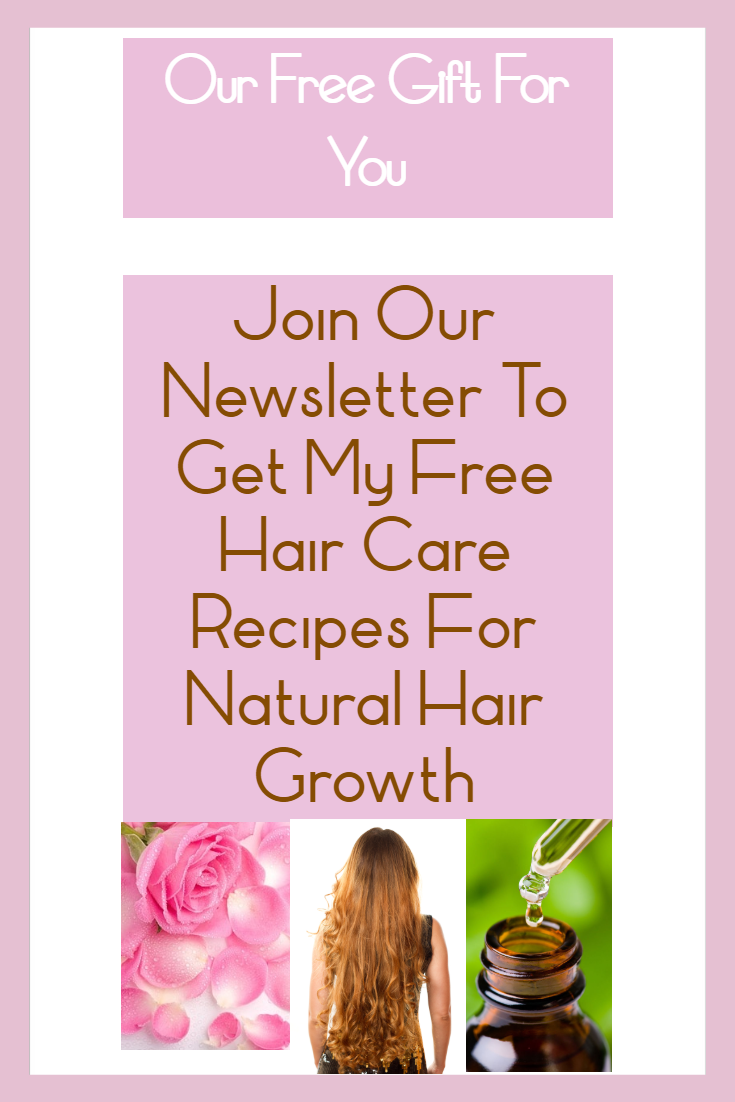 Click here to see previous newsletters sent to our group of gals!...
Welcome to my hair care family!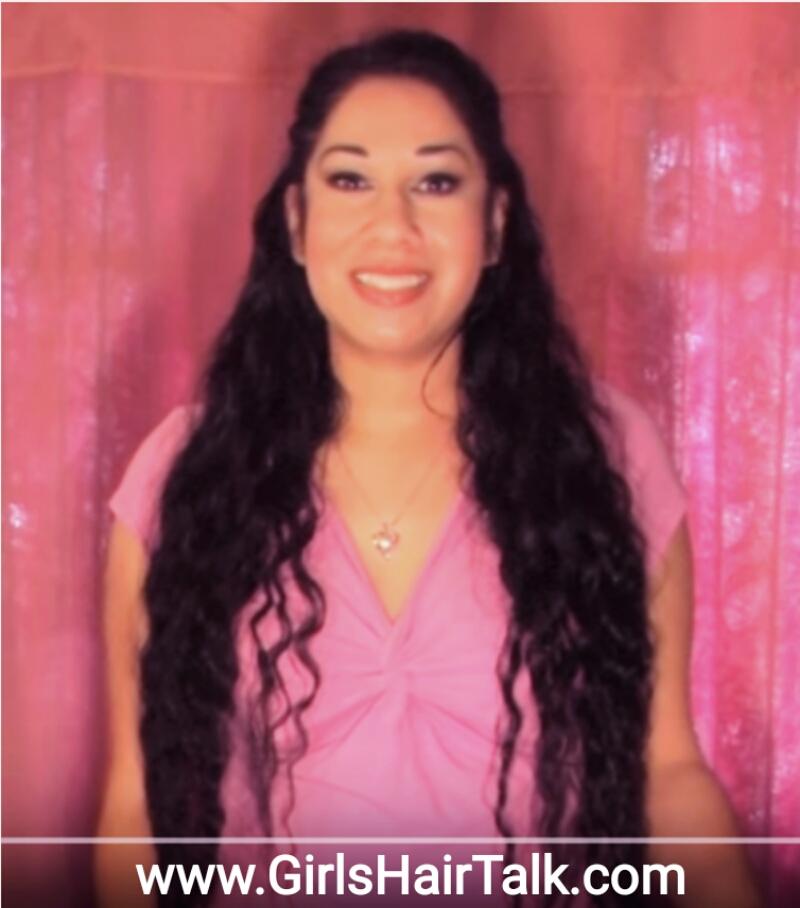 Hello beautiful! I'm Margarite, the author and owner of this site. I'm also a licensed Cosmetologist since 2003. I specialize in women's hair loss care. I am writing this site for you with knowledge and love! Click here to read more about me...